Due to potential weather overnight and the forecast of icing during school hours tomorrow, Thurs. Feb. 24th will be an E-Learning Day. Students at the Grade School were sent home with work today, Jr. High and High School students should check their Google Classrooms for their assignments. Teacher will be available from 9:00 a.m.-1:00 p.m. for questions and additional support.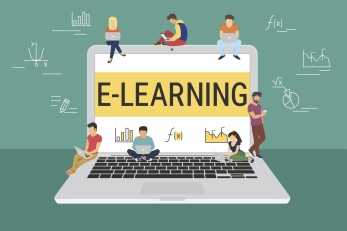 A parade through town for our State Champion Tyson Waughtel will start at the high school at NOON and take the normal route through town. Let's line the streets and show this young man how proud our community is of him.


Due to the road conditions and continued weather, Carlyle CUSD 1 will have another Snow Day tomorrow Friday Feb. 4th. All extracurricular scheduled for Friday will be rescheduled for a later date. We will see everyone back at school on Monday.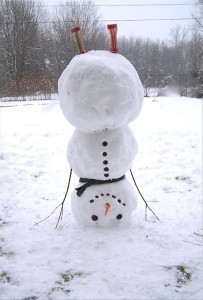 Due do the current icy conditions and the expected weather this evening and overnight, Carlyle School District will have another snow day tomorrow, Thursday, Feb. 3rd. All extracurricular events schedule for Thursday will be cancelled and rescheduled for a later date.

Tomorrow, Wednesday, February 2nd will be a Snow Day for Carlyle School District. All extracurricular events, along with a Special Board meeting that was scheduled for tomorrow will be rescheduled. We hope everyone stays safe.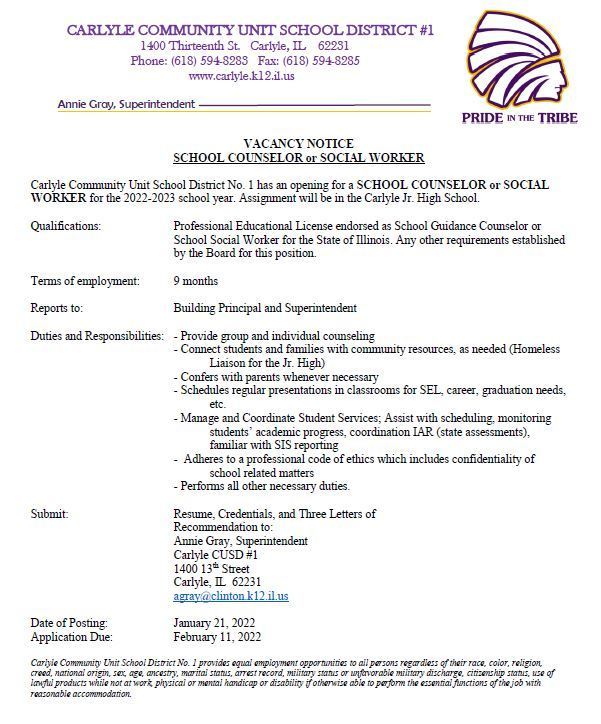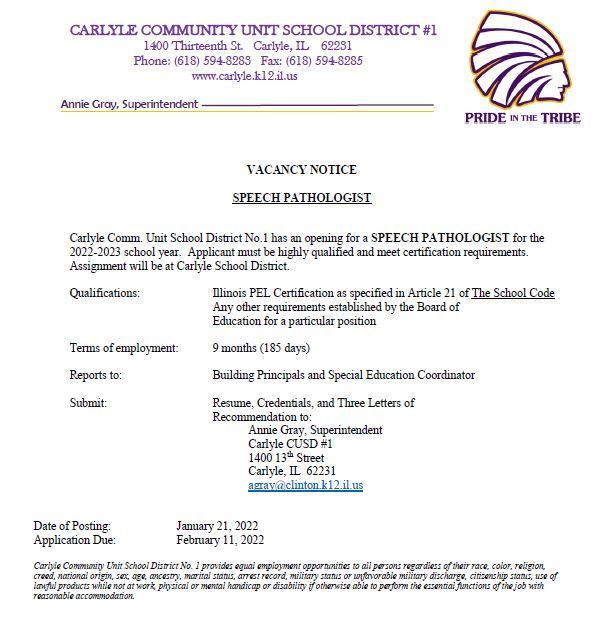 Message from Carlyle FFA: LIVING TO SERVE. This is a line of the FFA motto that is near to our hearts and something we can always focus on in our chapter. We care for our neighbors and this definitely hits home this holiday season with the devastating events of this weekend. FFA Members & our Carlyle Tribe: If you are interested in donating items, the Carlyle FFA Chapter will have a drop off point for donated items at our Carlyle Ag Dept. Contact Ag Teacher/FFA Advisor, Courtney Ibendahl, for more information.
cibendahl@clinton.k12.il.us
. *First load will go down Thursday (12/16) afternoon. Still collecting after Thursday, but that's the first shipment. KEY ITEMS Totes & Boxes Tarps Sanitation wipes Toys Trash bags Baby supplies Blankets Water Gatorade Amazon, Walmart, Visa gift cards Caldwell Co HS Agriculture Department Carlyle High School Carlyle Jr. High School Carlyle Grade School CUSD #1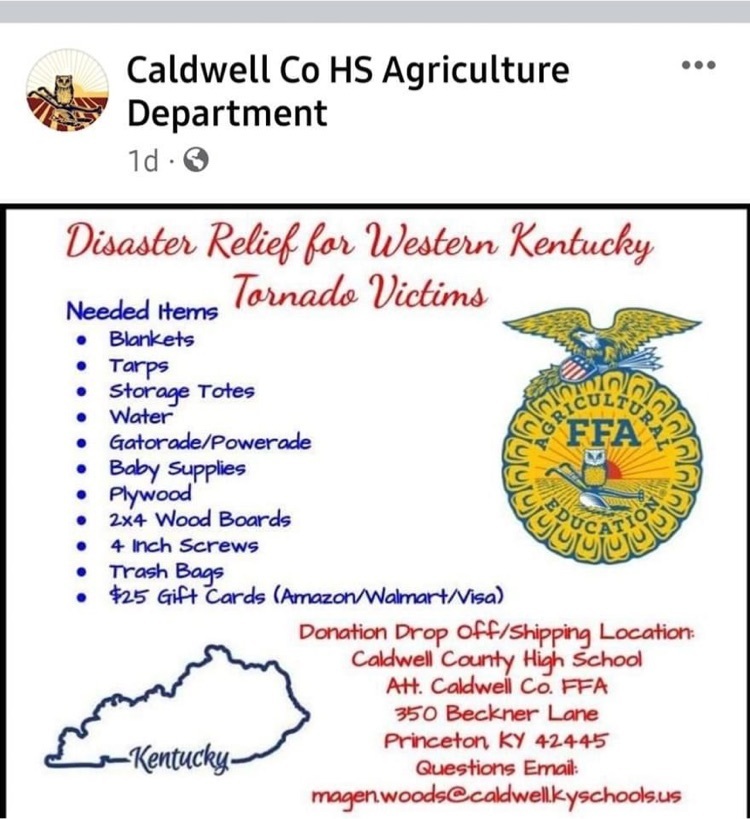 Carlyle CUSD #1 is currently seeking applicant for the following positions: Head Football Coach 2022-2023 Jr. High JV Volleyball Coach 2021-2022 Grade School Paraprofessional Sub Custodian Please help us spread the word!! More information can be found on our website at:
https://www.carlyle.k12.il.us/page/employment
#prideinthetribe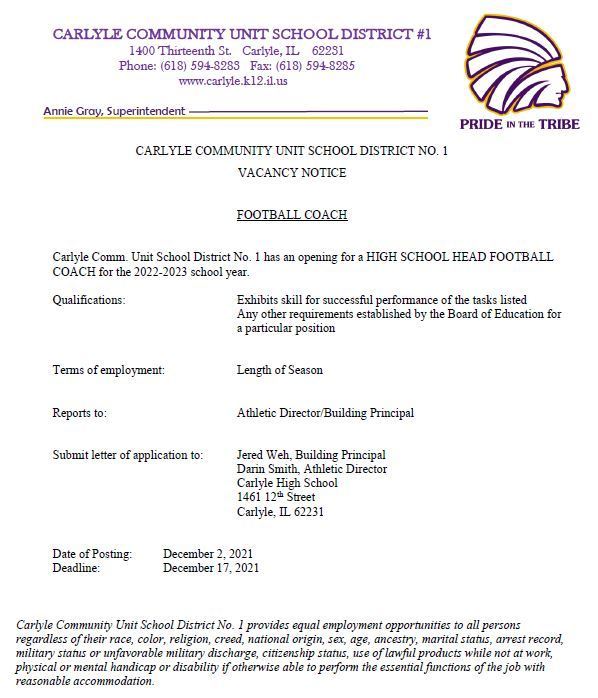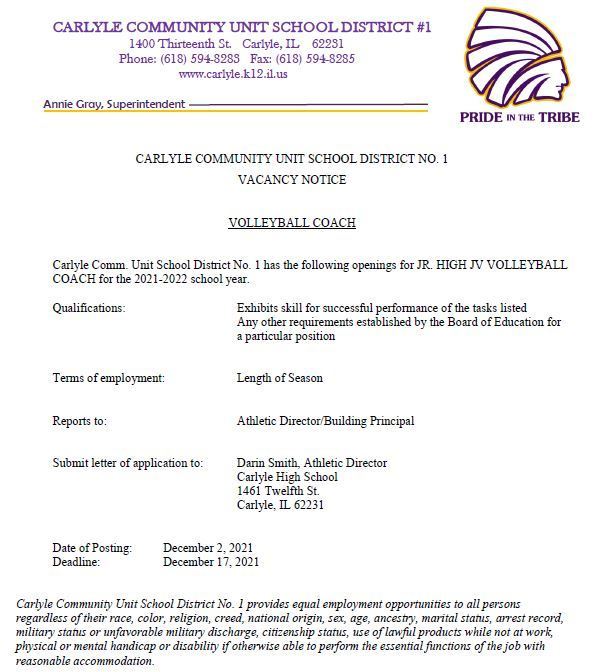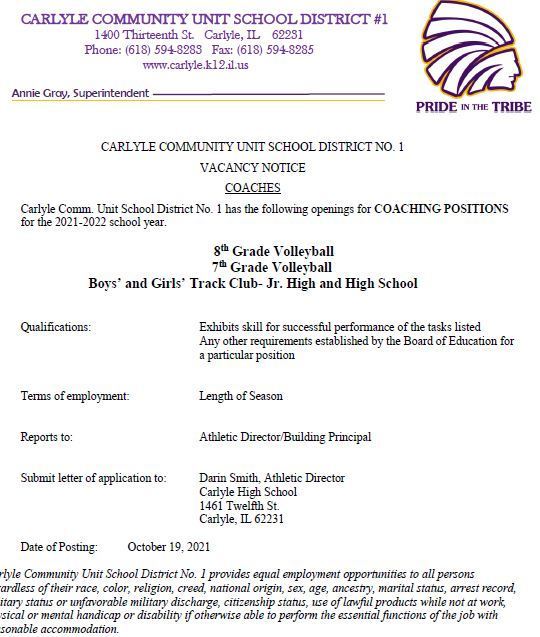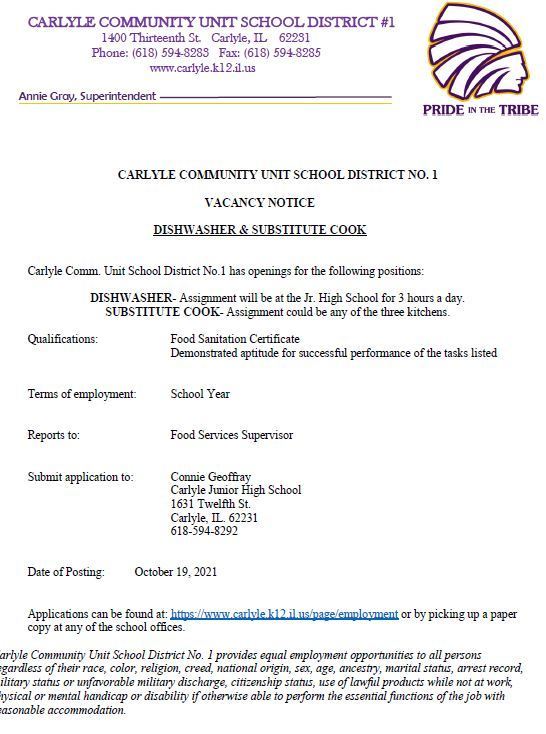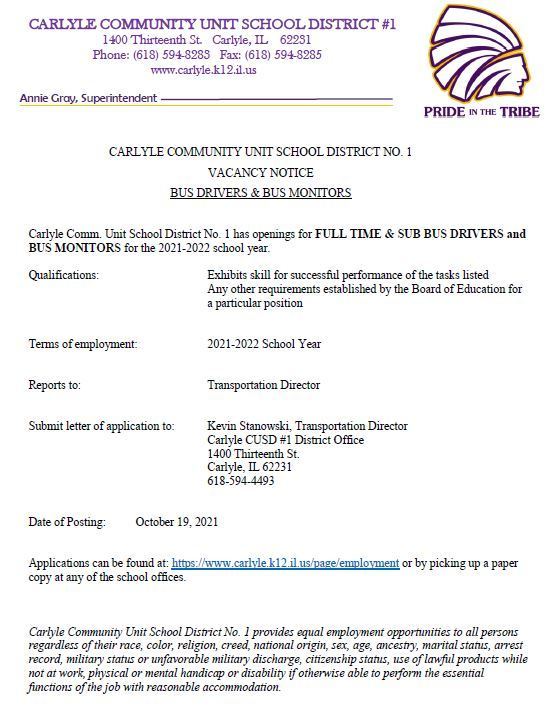 Please share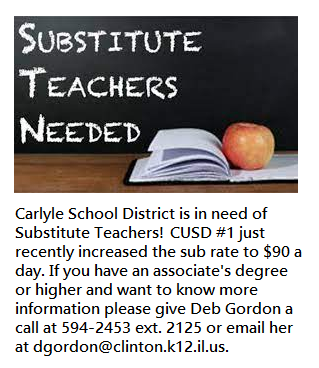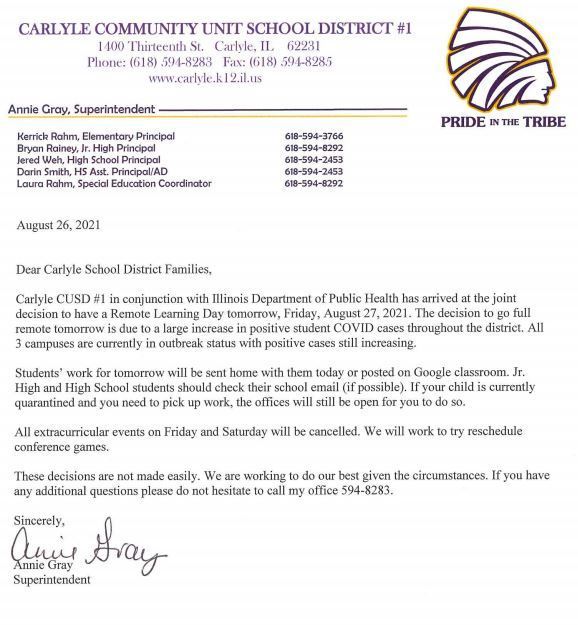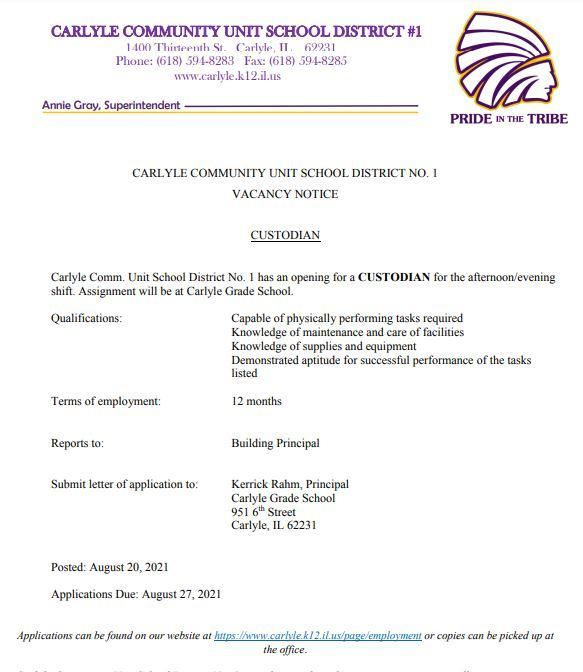 Good evening, The issue with the PowerSchool parent login information has been resolved. If you did not originally receive an email verification, you should have received it today. Thank you again for your patience as PowerSchool corrected the problem.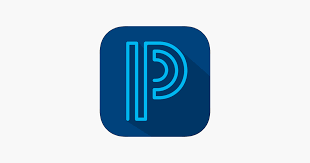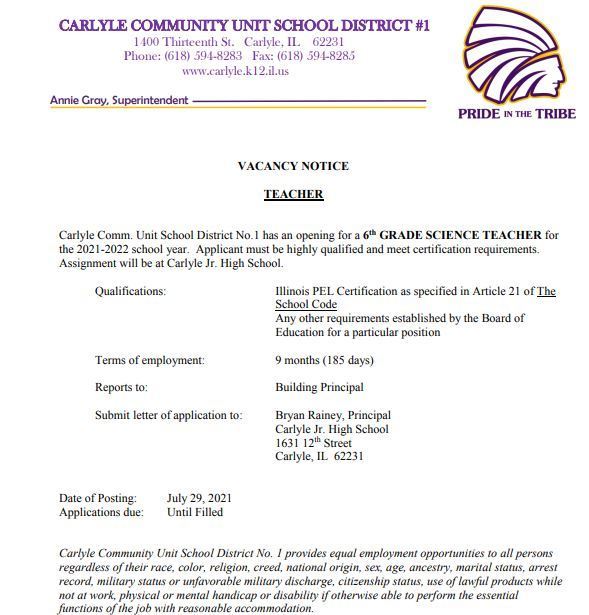 Good evening, We have been notified by several parents that they are not receiving the verification email when trying to set up their accounts in PowerSchool (our new Student Information System). We have notified PowerSchool of the issue. PowerSchool is currently working to resolve the problem. We will notify parents once the issue has been resolved. Thank you for letting us know and for your patience with this matter. Have a good weekend!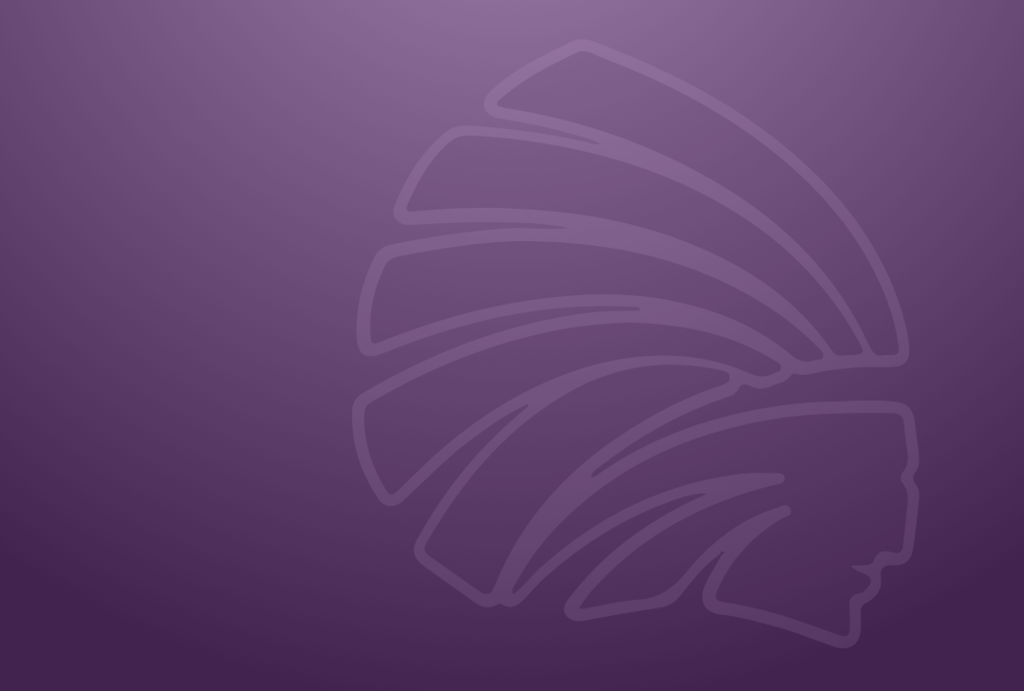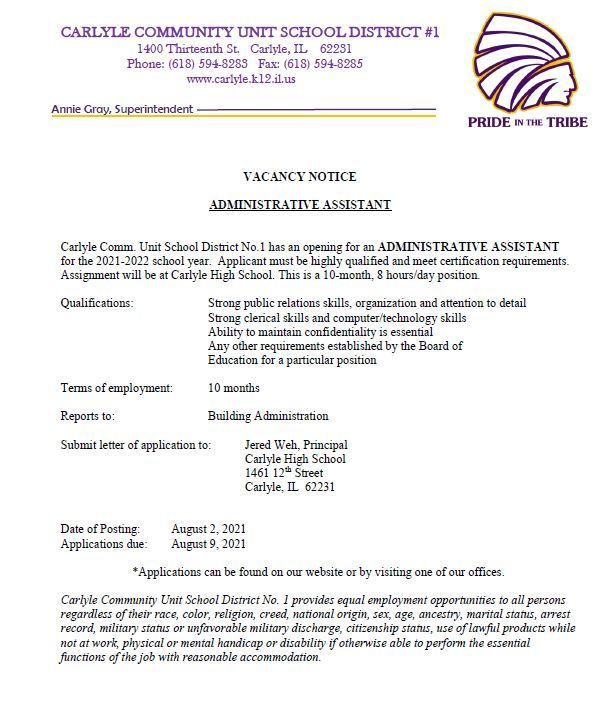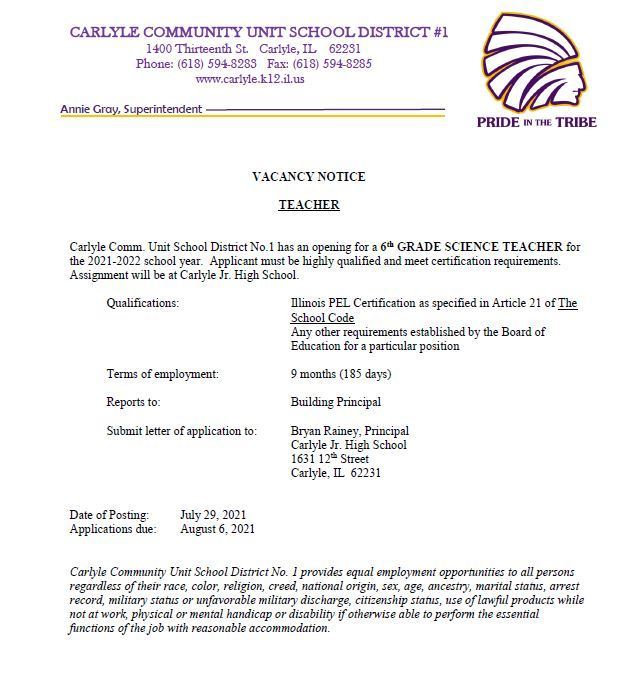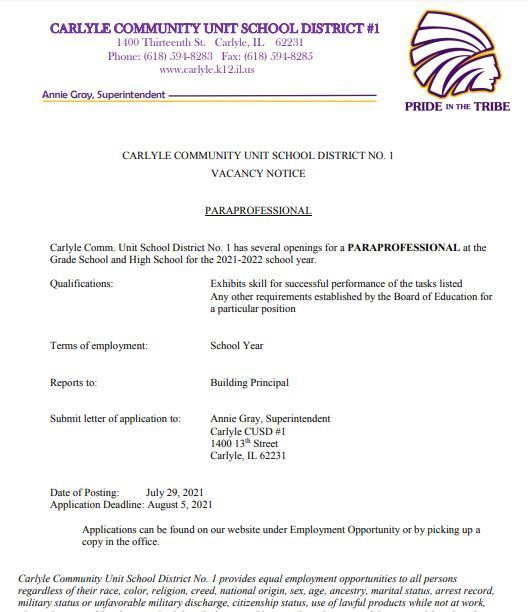 For anyone looking to work at an AMAZING school district; we are still looking to fill the following positions: High School Science Teacher, Bus Driver, Coaches and a Board of Education Treasurer. More information can be found on our website at
https://www.carlyle.k12.il.us/page/employment