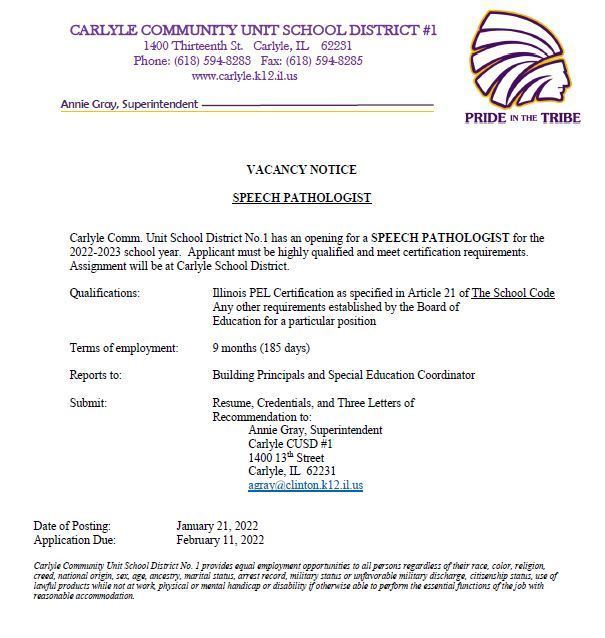 Mark your calendar 8th grade class! The date for the 8th grade trip to Six Flags is set for April 29, 2022!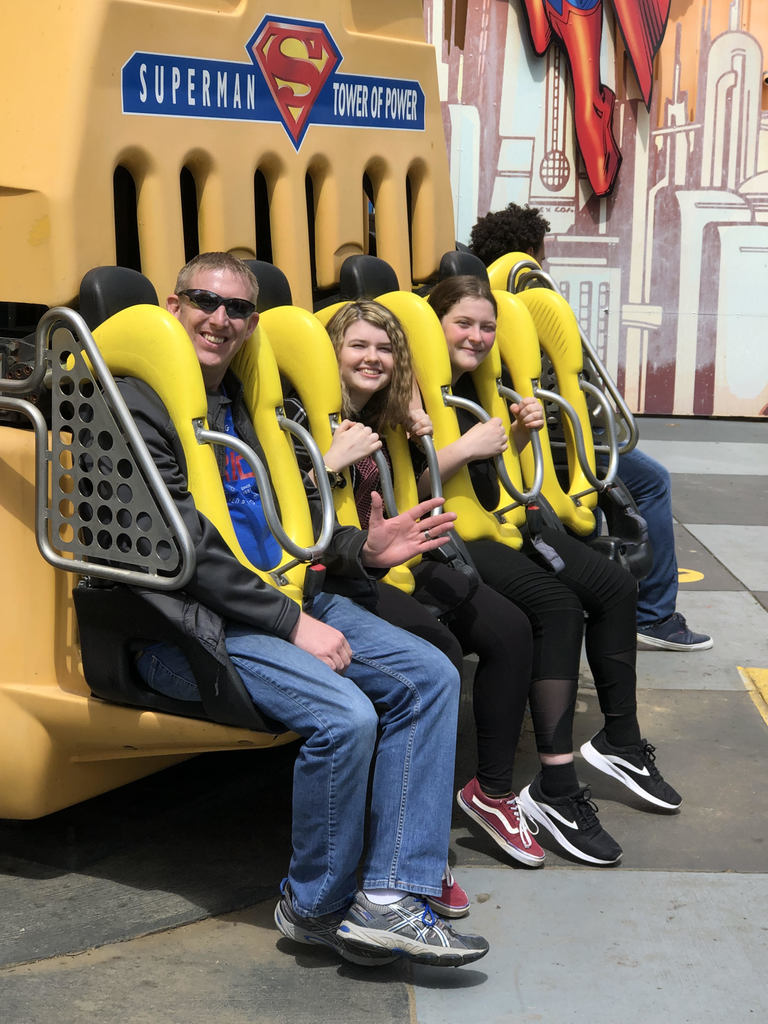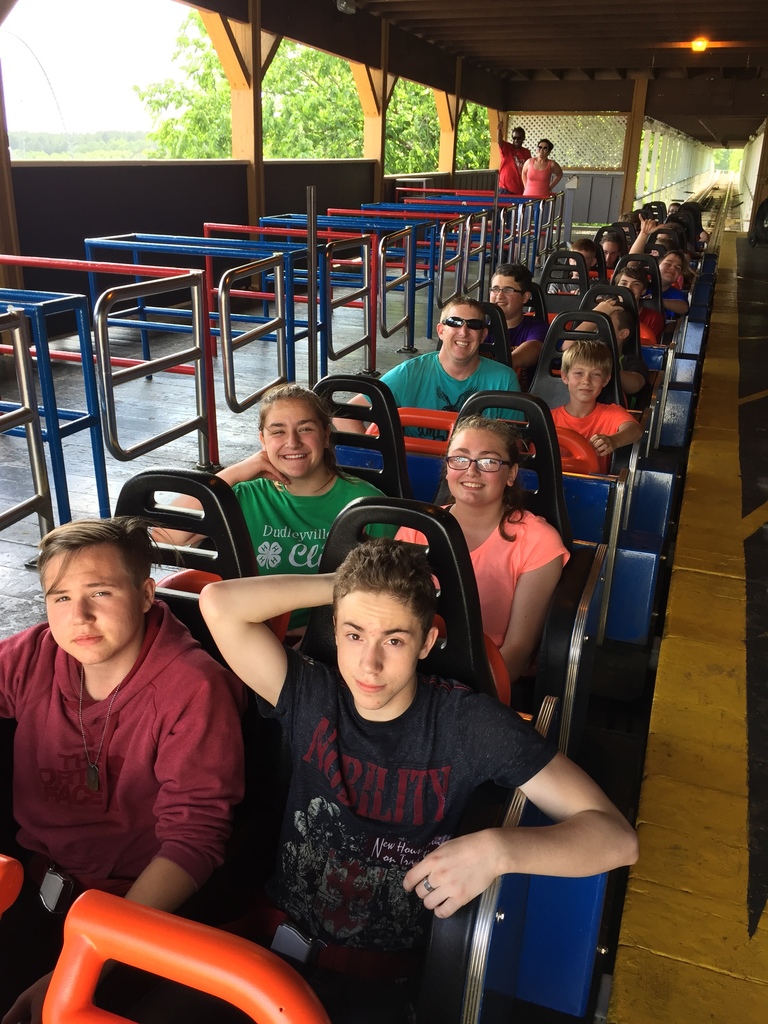 5th grade social studies students are working hard on their Native American Research project. Students are very excited for this project and Mrs. Runge is hoping for a public viewing sometime in February.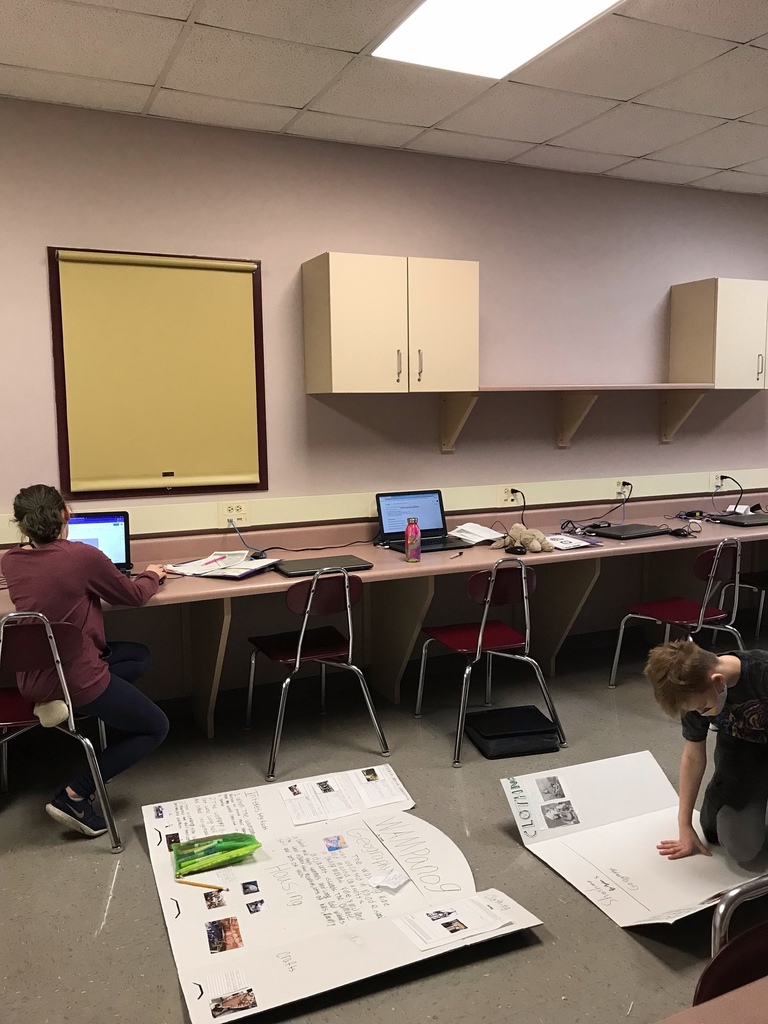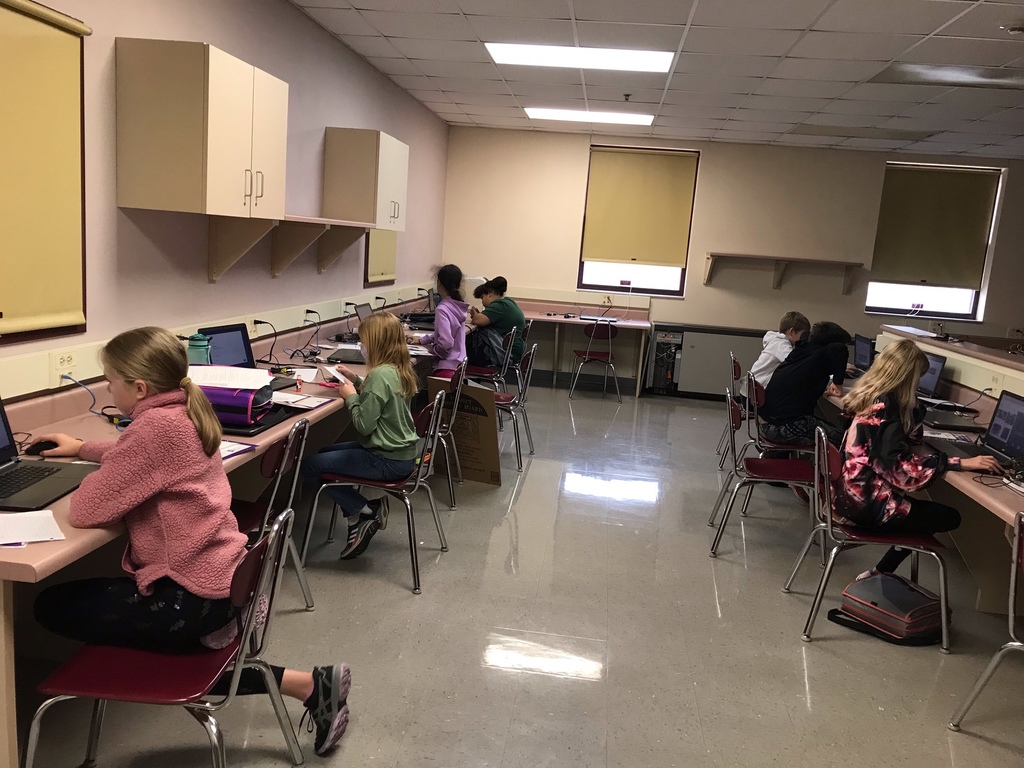 5th graders welcomed Officer Taylor into the classroom on January 7, 2022 for their very first D.A.R.E. Program Lesson. Thank you officer Taylor for taking time with our CJHS students.
The CHS Art Club would like to invite members of the community to a paint party fundraiser this Friday, January 21st from 5-7pm at Carlyle High School! The cost for this event is $15/person and includes one 11x14" canvas, paint, brushes, smock, refreshments, and step-by-step instruction on how to create the painting shown below! To register for this event, please contact Miss Emily Minton at
eminton@clinton.k12.il.us
! Participants age 12&under must be accompanied by an adult. Registration will be limited to 40 participants - first come, first serve! CHS Art Club thanks you for your support!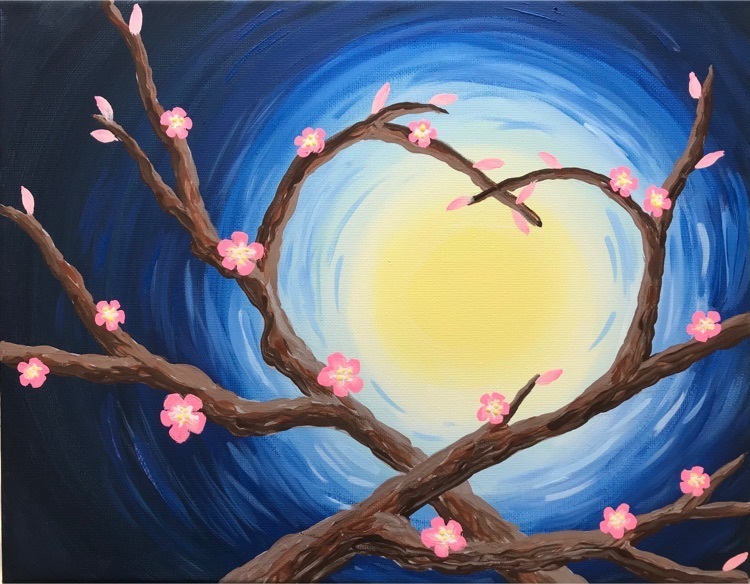 *Updated* Carlyle Jr. High Volleyball Tryout Information: Tuesday, Jan. 18th: 5th & 6th Grade: 3:00-4:30 7th & 8th Grade: 4:30-6:30 Wednesday, Jan. 19th: 5th & 6th Grade: 4:30-6:00 Thursday, Jan. 20th: 7th & 8th Grade: 3:00-4:30 Students must have a current physical on file to tryout Students not at school on the day of tryouts, will be able to tryout once back at school.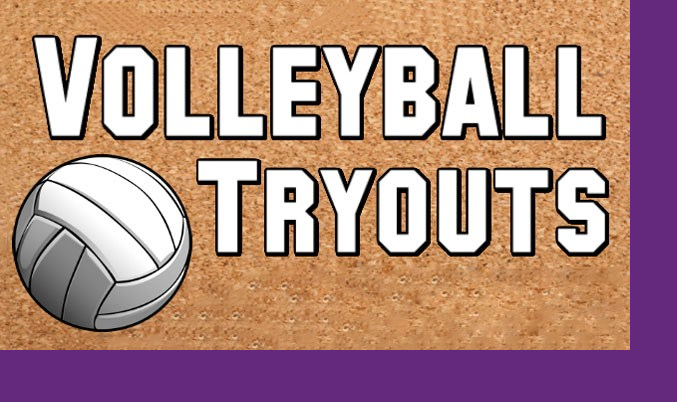 The 7th & 8th grade boys basketball games scheduled for this evening Highland at Carlyle have been canceled. There will be 7th & 8th grade boys basketball practice after school until 4:30 pm. The next scheduled game is Tuesday, January 18th at Patoka.

The 7th & 8th grade boys basketball games scheduled for this evening Carlyle at Breese District 12 have been canceled. There will not be any boys basketball practice today. The next scheduled game is Thursday at Carlyle vs Highland.

The 7 & 8 boys basketball games scheduled for tomorrow night at Casey Middle School in Mt. Vernon have been canceled. A makeup date has not been set. There will not be any boys basketball practice at CJHS on Monday, January 10th. We will pass along further information on Monday.

Congratulations to our 6th grade boys basketball team for taking 3rd in the 6th grade ASA Tournament!

Congratulations to our 8th Grade Carlyle Jr Lady Indians! We had the honor of celebrating 12 great young ladies this evening.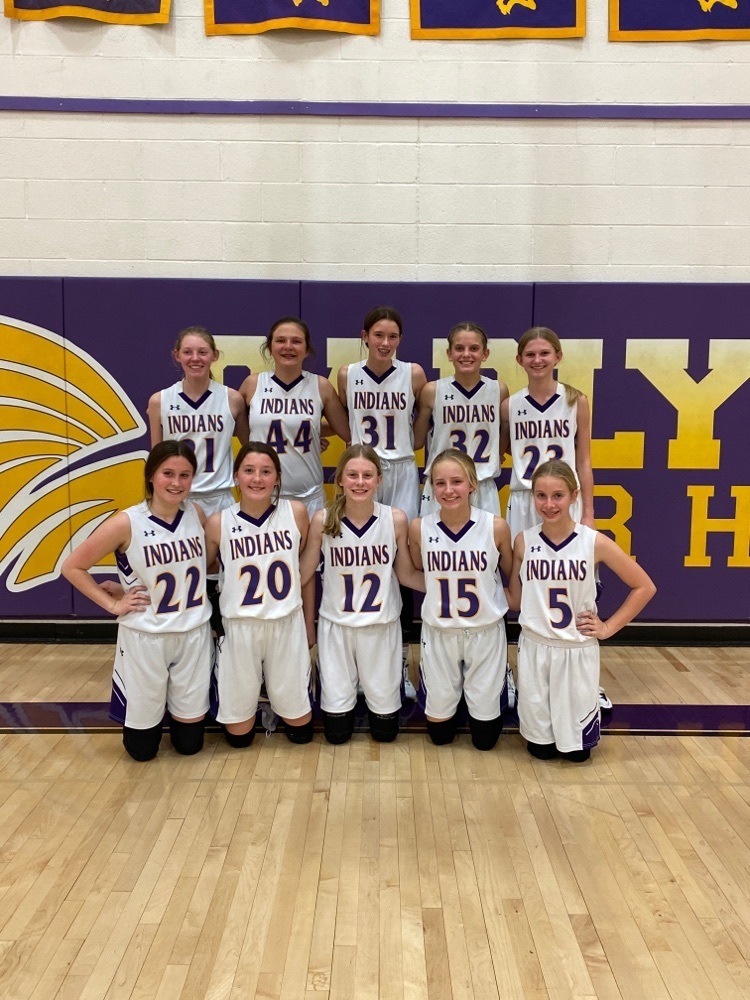 Congratulations to our students of the month!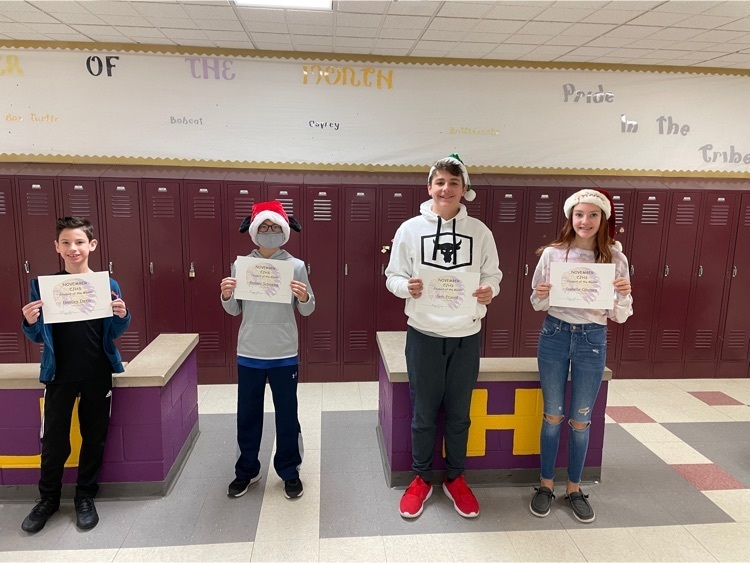 5th grade is investigating what plants need to grow. The students have set up their experiment and will continue to monitor growth over time. Mrs. Huels would like to give a special thanks to Plant Land for all their help and contribution!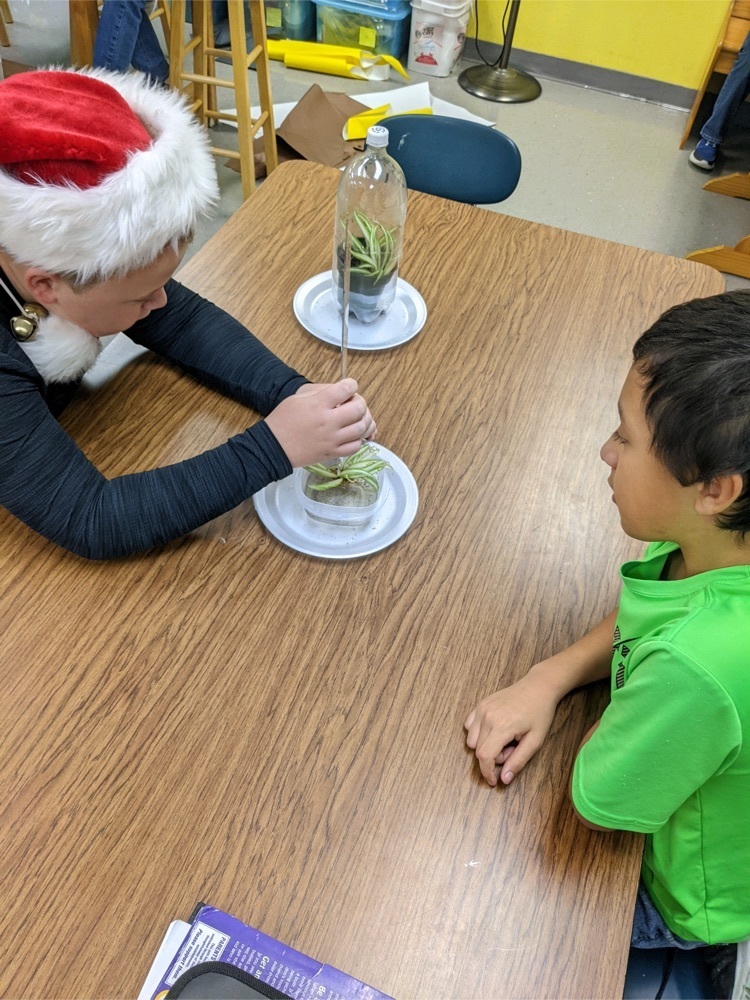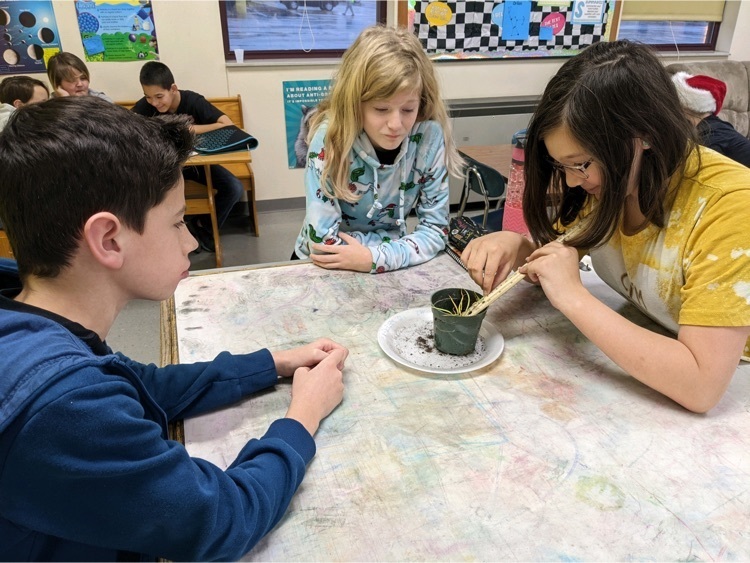 Last night at the School Board Meeting Kent Jones was hired as the interim principal for Carlyle Junior High School. He will be working at the Junior High next semester while the process begins to find a long term replacement to start in the fall of 2022. Mr. Jones is a retired principal with 20+ years of experience leading a school building. He ended his full time career as the principal of Central High School in Breese. Welcome to CJHS Mr. Jones! We are happy to have you as a member of the Tribe.

Message from Carlyle FFA: LIVING TO SERVE. This is a line of the FFA motto that is near to our hearts and something we can always focus on in our chapter. We care for our neighbors and this definitely hits home this holiday season with the devastating events of this weekend. FFA Members & our Carlyle Tribe: If you are interested in donating items, the Carlyle FFA Chapter will have a drop off point for donated items at our Carlyle Ag Dept. Contact Ag Teacher/FFA Advisor, Courtney Ibendahl, for more information.
cibendahl@clinton.k12.il.us
. *First load will go down Thursday (12/16) afternoon. Still collecting after Thursday, but that's the first shipment. KEY ITEMS Totes & Boxes Tarps Sanitation wipes Toys Trash bags Baby supplies Blankets Water Gatorade Amazon, Walmart, Visa gift cards Caldwell Co HS Agriculture Department Carlyle High School Carlyle Jr. High School Carlyle Grade School CUSD #1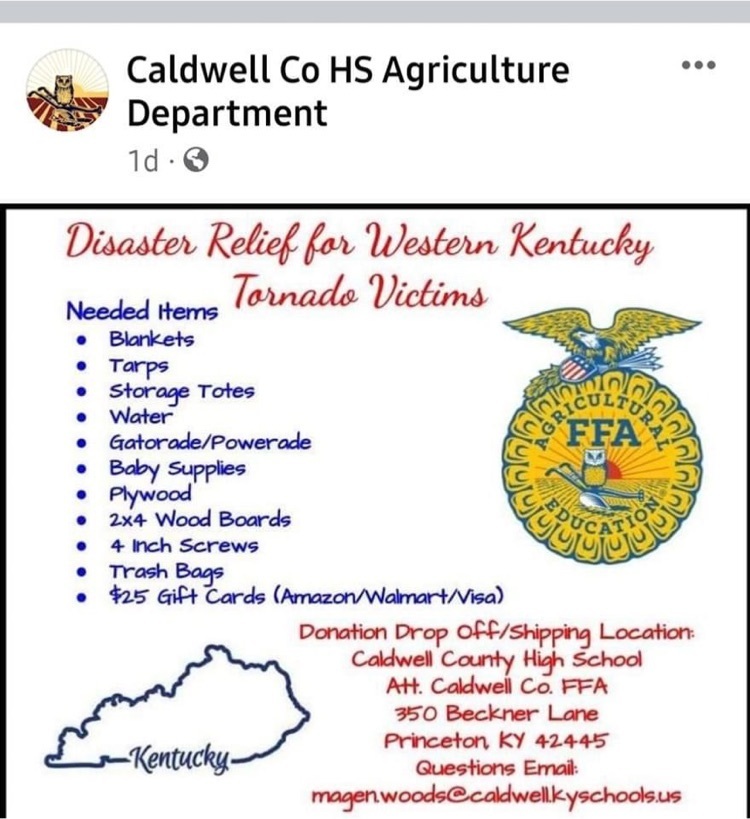 CJHS is having some Dress Up Days to end the semester! The days will run as follows December 13th through December 17th: Monday - Red/Green Day Tuesday - Christmas Sweaters/Shirts Day Wednesday - Pajama (Christmas themed if possible) Day Thursday - Christmas Head Wear Day Friday - Tribe Shirts and Christmas/Crazy Socks Day Let's have some fun with this to end the 1st semester!
The 7/8 boys basketball games scheduled for this evening (Thur. 12/9) Carlyle @ Breese have been postponed until Tuesday, January 11th at 6 pm.
Great job by the CJHS and CHS bands tonight at the winter concert! They sounded great.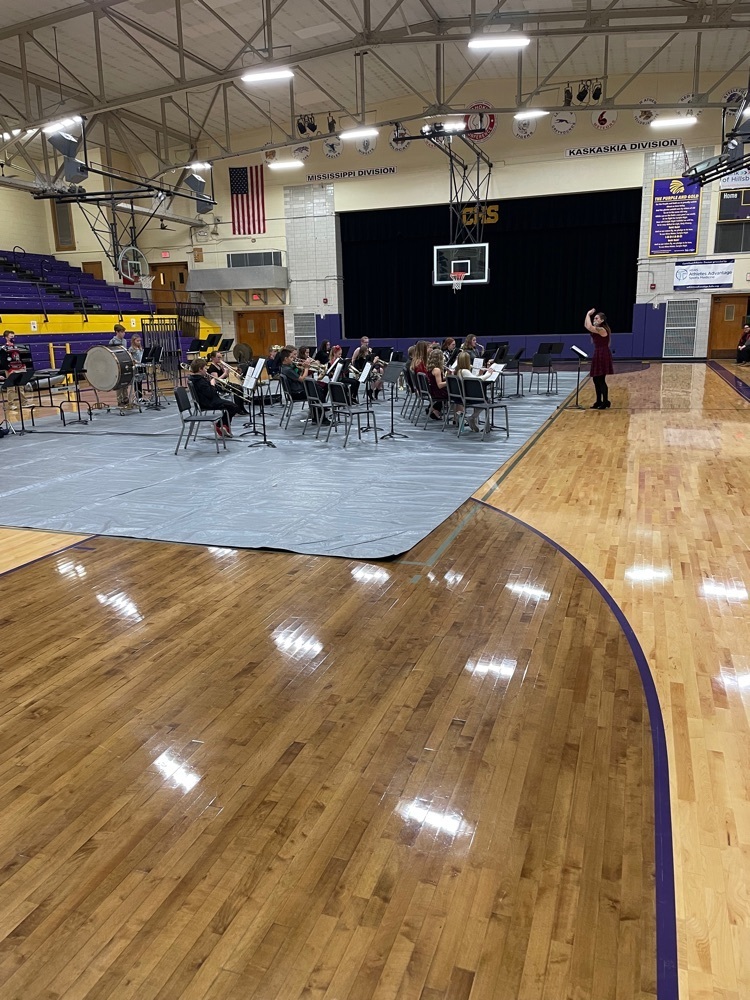 Per All Saints Academy, the 5/6 boys basketball game for Wednesday @ 4pm at ASA has been postponed. When we have a date for a reschedule we will share that information.
The 5/6 grade boys games on Monday, 12/6 at Carlyle (vs Aviston) have been moved to Tuesday, 12/14 at 4 pm still at Carlyle.