We took a break from all subjects for a while to paint pumpkins. Why did we do this, you ask? What better way is there to learn about how the continents are situated around the globe than to create your own…on a pumpkin!!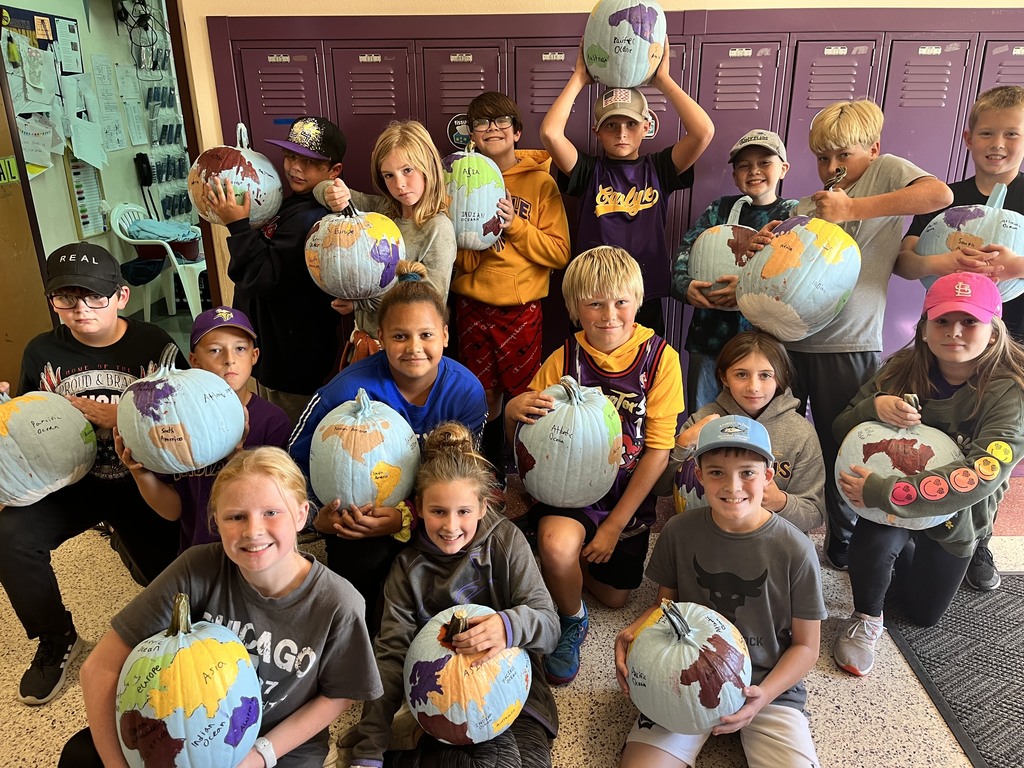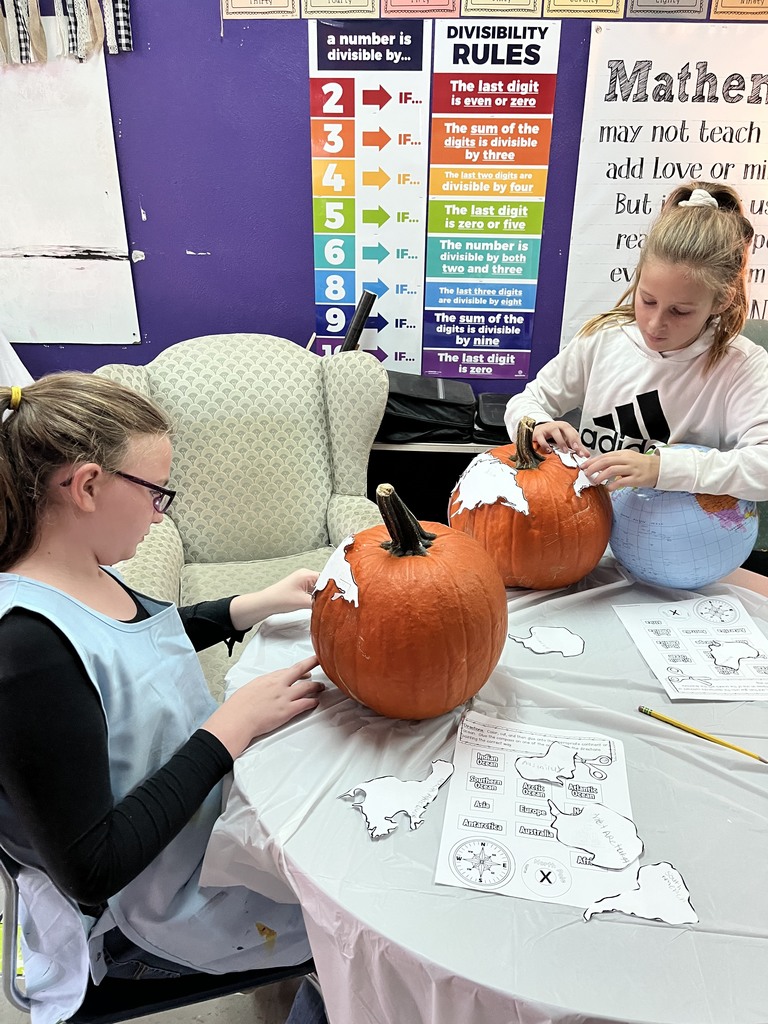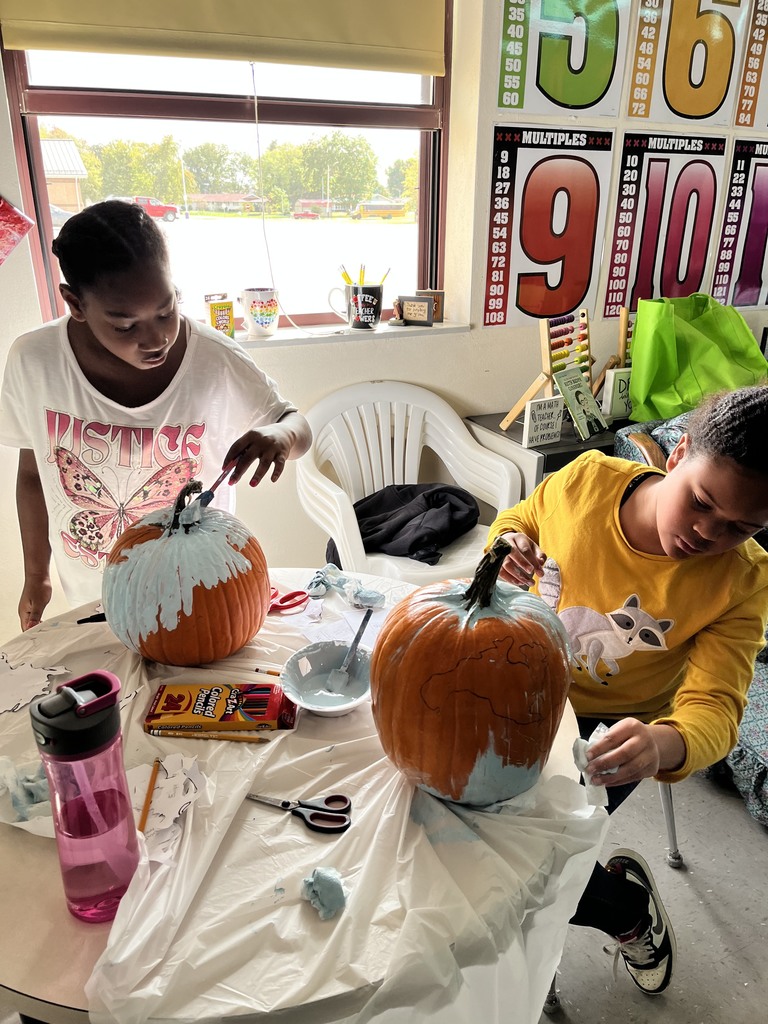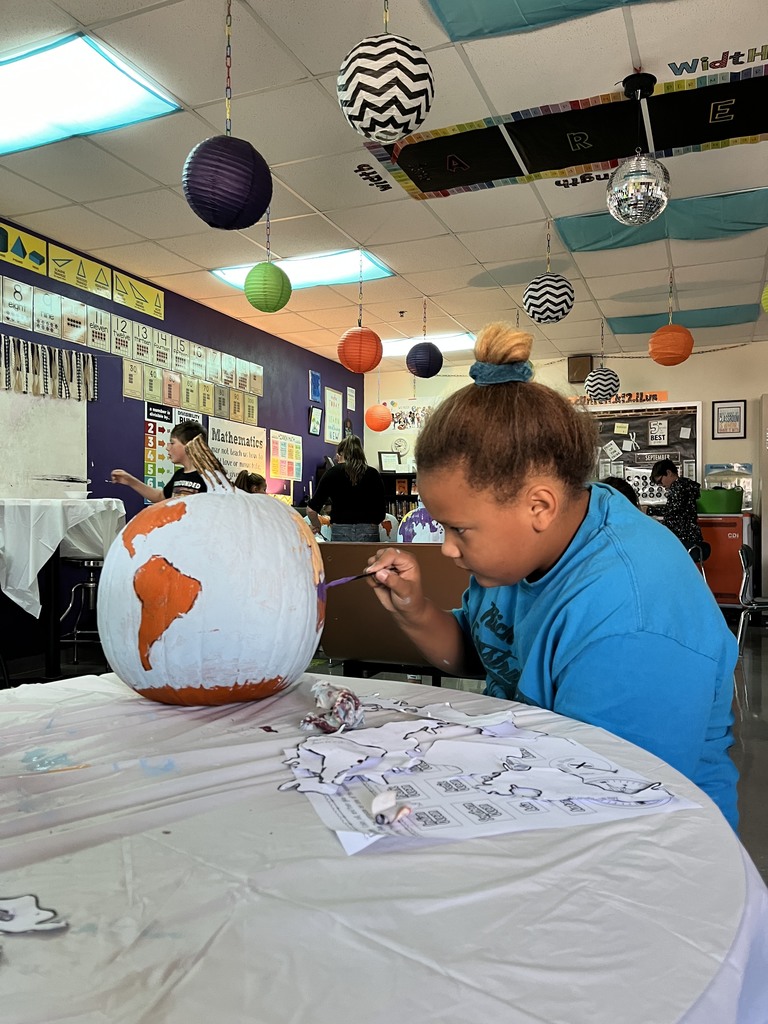 Tomorrow at CJHS will be $1 Hat Day! Any student who pays $1 is allowed to wear a hat during the school day. Please make sure the hats brought to school are appropriate for the school environment. All proceeds from Hat Day will go to a school in Florida that was impacted by hurricane IAN, where a former resident of Carlyle currently teaches!
Just a REMINDER! There are 15 more days to donate to our annual Pajama Drive! Help us reach our goal of 300!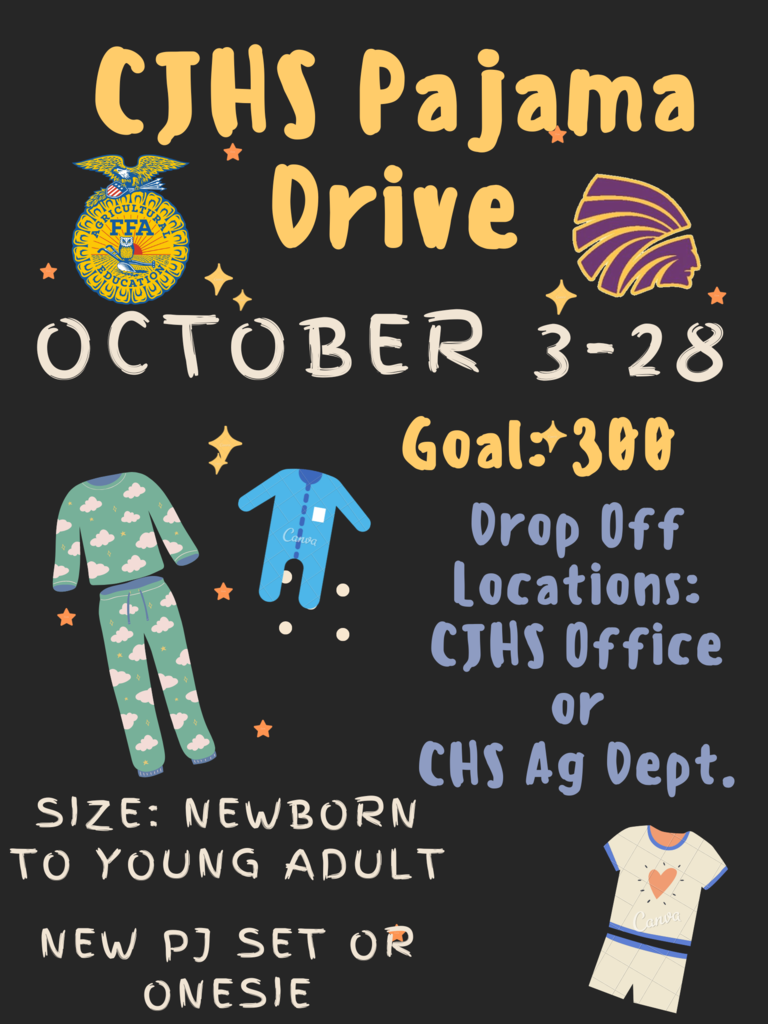 The CJHS Halloween Dance is next Friday, October 21st! 5th and 6th grade dance is from 3:30-5:00. 7th and 8th grade dance is from 5:30-7:00. Dress code for the dance is casual, but students may also wear Halloween costumes at the dance. All Halloween costumes must adhere to student dress code. Fake/lookalike weapons are not to be brought on campus. 5th and 6th grade students who plan to attend the 3:30 dance may remain on campus when school dismisses.

7th and 8th grade girls basketball tryouts will be Monday, Oct. 10th from 2:00-3:30 and Tuesday, Oct. 11th from 3:00-4:30 in the CJHS gym.

Parent-Teacher conferences to are scheduled to take place at CJHS on the evening of Thursday, October 20th & on Tuesday, October 25th. Parent-Teacher conferences are a great opportunity to better understand your student's academic progress and growth based on classroom observations, assessments, and assignments. Times for conferences will be 4:00-7:30. All conferences will be scheduled with grade level teams. Please contact the CJHS office at 618-594-8292 to schedule a Parent/Teacher conference.

Picture Retake Day will be Wednesday, October 12th. Students should be coming home with their yearbook pictures tomorrow, Thursday, October 6th.

Reminder that 7th and 8th Grade Boys Basketball tryouts begin tonight at 6:00 in the CJHS gym.

Updated Job Postings for Carlyle CUSD #1- Carlyle Grade School has an opening for a Paraprofessional, Carlyle Jr. High has coaching openings for 8th Girls Basketball, 6th Grade Boys' Basketball and 5th Grade Boys' Basketball. We are also looking for a High School English Teacher and Grade School Special Education Teacher to start Jan 3rd, finally we still need bus drivers. See our website for more information-
https://www.carlyle.k12.il.us/page/employment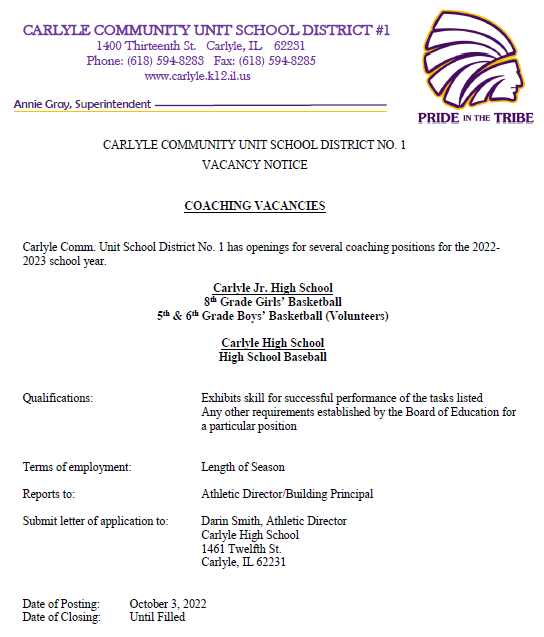 CJHS is kicking off our annual Pajama Drive on OCTOBER 3rd! Help us reach our goal of 300!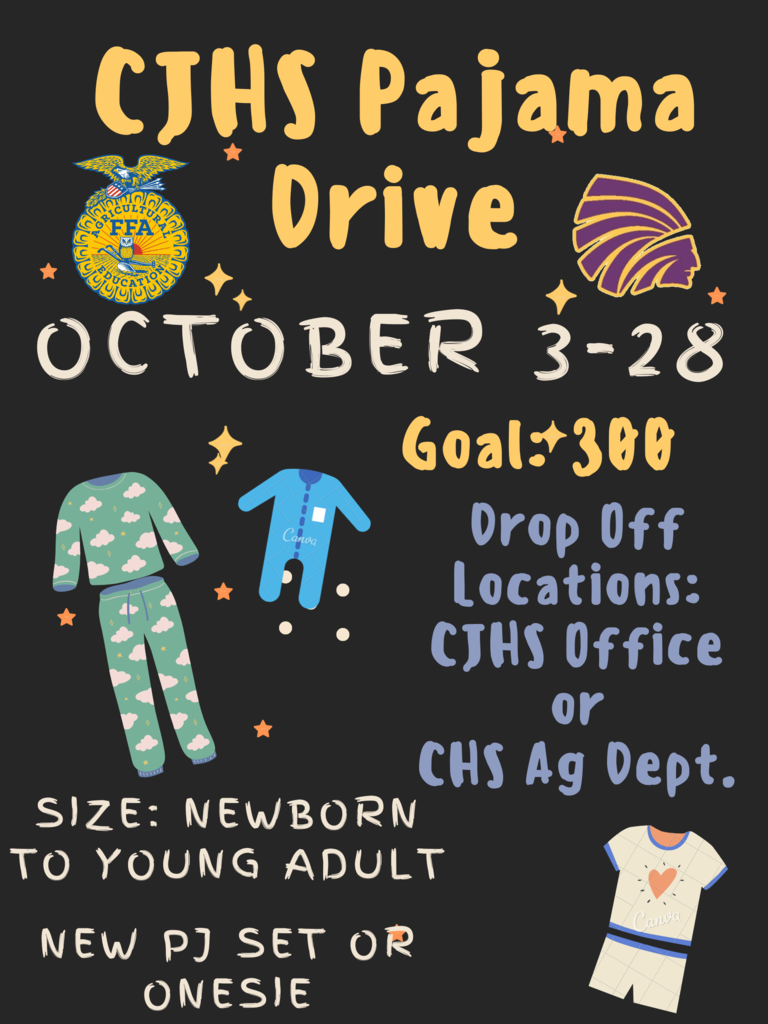 Don't forget! Tomorrow is Pop Culture Apparel Day...wear clothes that represent your favorite cartoon, TV show, movie, band, etc. Friday is Tribe Pride Friday...wear your Carlyle gear!
CJHS Halloween Dance! SAVE THE DATE!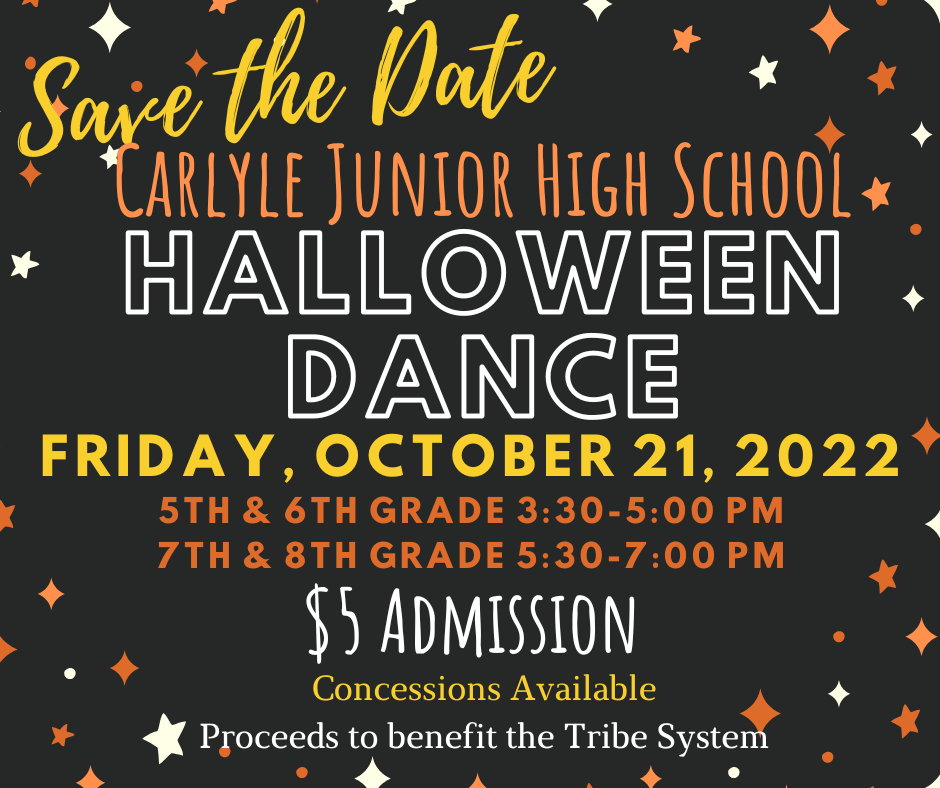 Our fifth graders enjoyed a trip to Cahokia Mounds last Friday to enhance their knowledge of events and the people who shaped our country's past.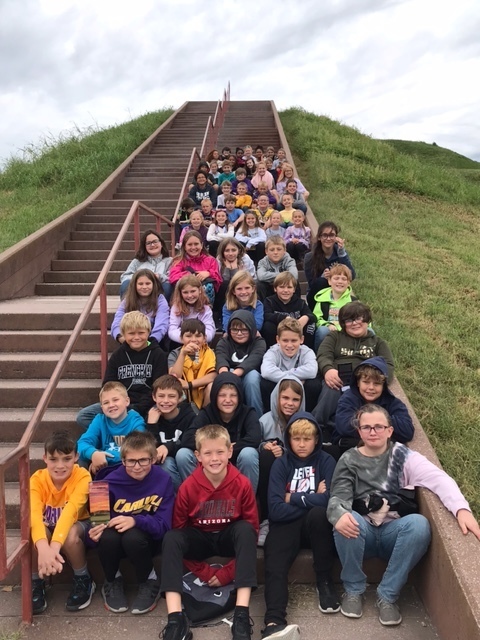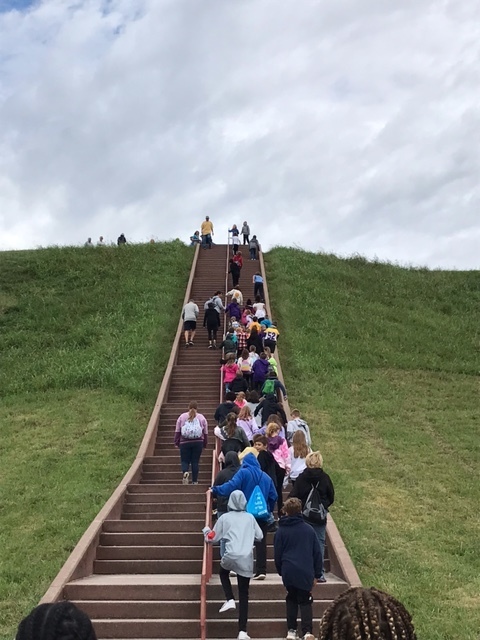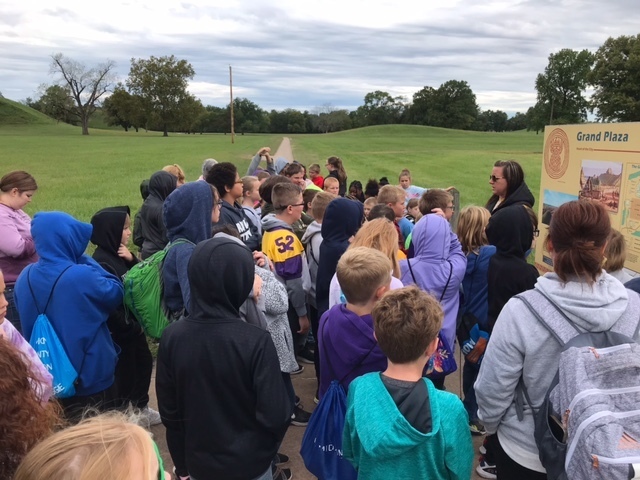 There will be a 5th grade girls basketball practice tonight and tomorrow night from 5:30-7:00 in the CJHS gym.
1/2 cup? 1 tsp? What does that even mean? Measurement can be tricky, but learning about it can be fun…just ask Colton, who said "this is fun!! I could do this all day!!"…music to a teacher's ears!!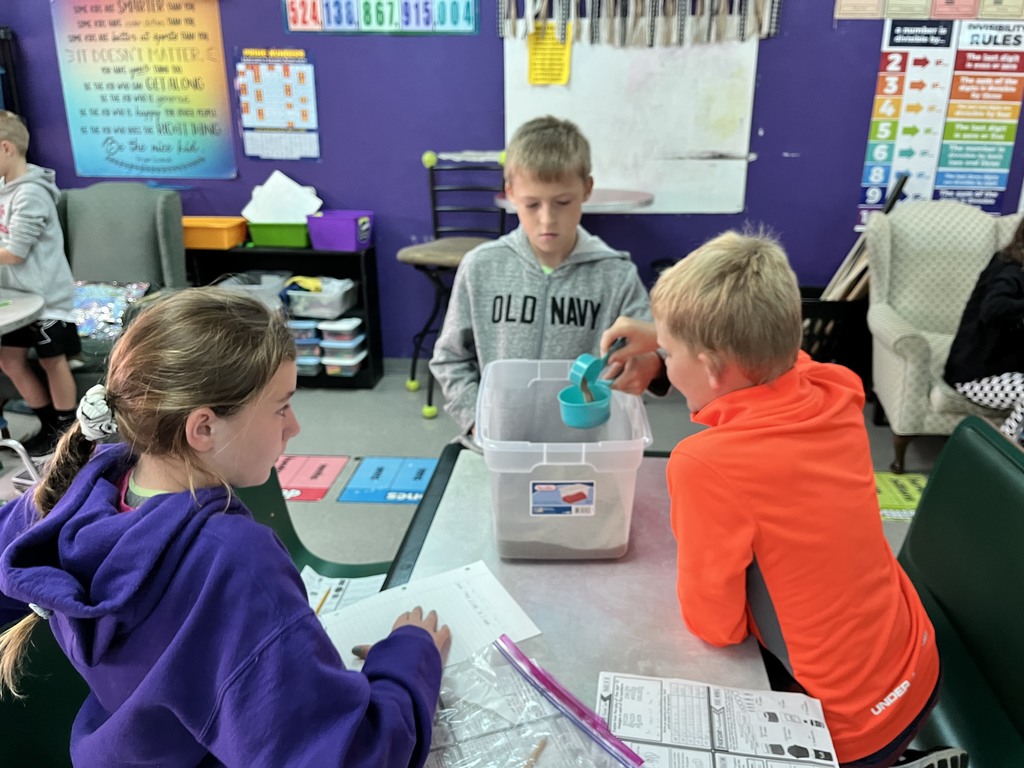 There will be 5th Girls' Basketball practice tonight and tomorrow night in the CJHS gym from 5:30-7:00.

All Carlyle Junior High School students will be coming home today with a copy of their 1st Quarter Mid-Term Progress Report, as well as the information needed to access the "Parent Powerschool Login" located at the top of the CJHS homepage. This link allows you to access your student's grades at any time during the school year.
https://www.carlyle.k12.il.us/o/cjhs

6th Grade Girls Basketball practice starts tonight! Practice will be from 4:00-5:30 in the CJHS gym.

6th Grade Girls Basketball practice starts tomorrow! Practice will be from 4:00-5:30 in the CJHS gym.