Attention parents/guardians of Carlyle High School students: The 2023 Illinois 5Essentials Parent Survey is now available. Please take some time and answer a brief survey about our school. Thank you! Link to survey:
http://survey.5-essentials.org/illinois/survey/parent/
Survey closes: March 31, 2023

IHSA Competitive Cheerleading Sectionals @ OTHS, 600 South Smiley in O'Fallon January 28th, 2023 • Spectators enter through the Main Gym (Panther Dome) -Main Lobby Entrance. • The competition will occur in the main gym • Doors will open at 8:00 am. Admission is $7.00 when purchased through GoFan. Tickets purchased at the door will be $8.00 (child in arms is free). Spectator seating will be on both sides of the performance area. • Purchase Go Fan tickets: O'Fallon Cheerleading Sectional | Cheer Tickets | GoFan • Entering/exiting the gym will not be permitted during performances o Arrive early if we run ahead of schedule • The competition will be streamed on the NFHS network

With the predicted forecast for tomorrow we are moving the games to an earlier start time. Here is the boys basketball schedule for Tuesday, 1/24/23 Greenville @ Carlyle. *Freshman game 4:00 pm *JV game 5:15 pm *Varsity game 6:30 pm

The Carlyle Lady Indians will play at East Alton Wood River on Saturday 1/21. The JV game will start at 11:00 am and we will only play one-half. The varsity game will begin after the 1/2 JV game.
Job opportunities at Carlyle School District: NEW- We are currently seeking applicants for a Maintenance Director. We have also starting the process of seeking staff for next school year. Currently posted- High School Science, High School English, Grade School Special Education and Speech Pathologist. All job postings can be found on our website at
https://www.carlyle.k12.il.us/page/employment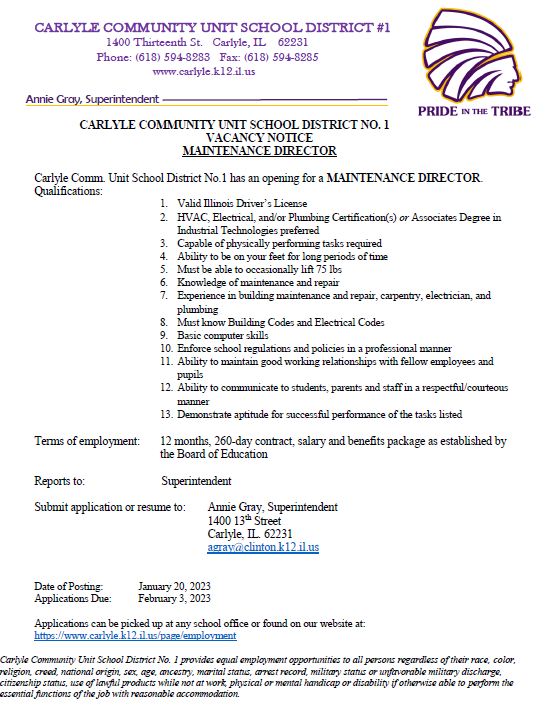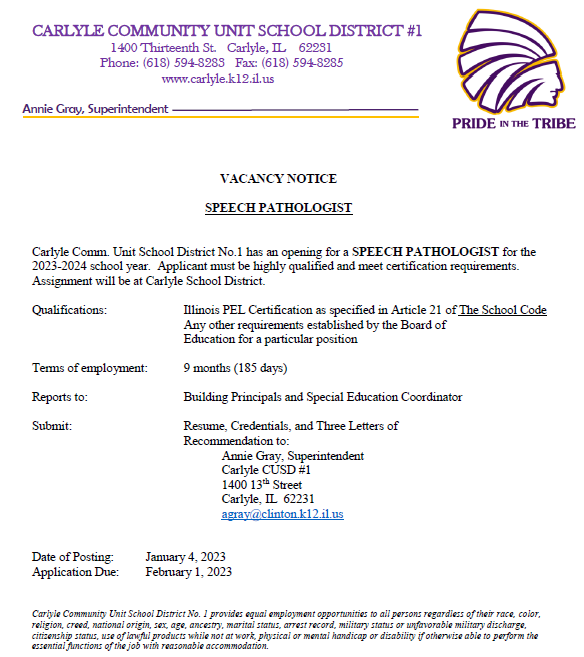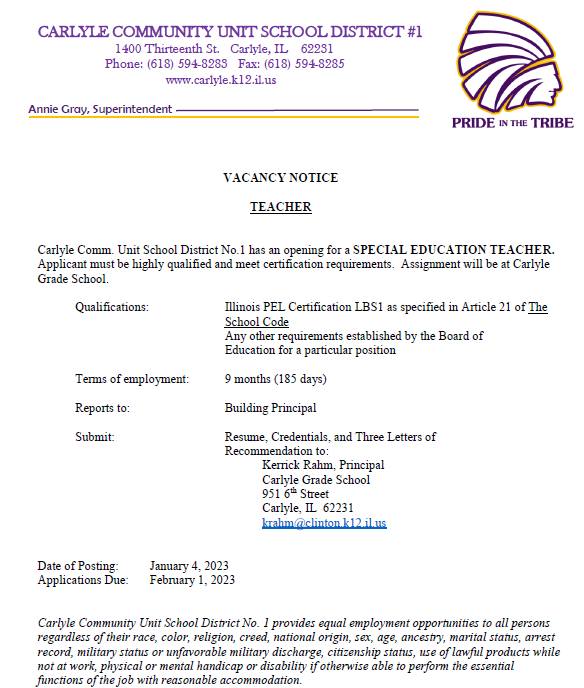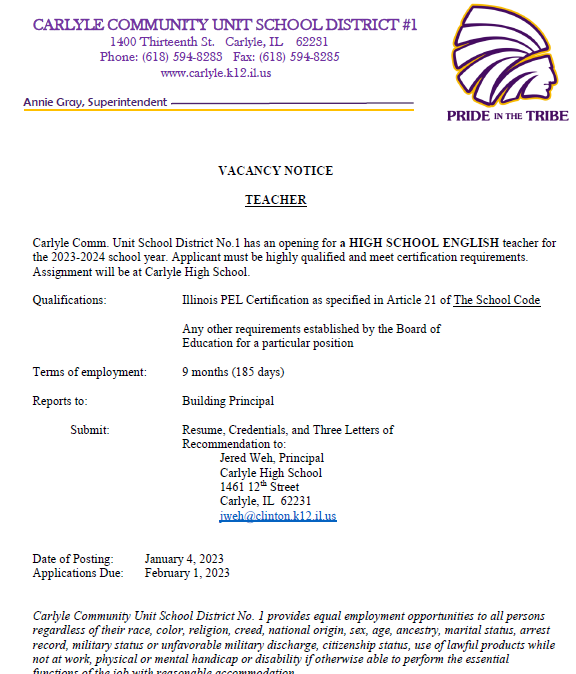 Here is the link to the Carlyle Indians Baseball 2023 spirit shop. It will be open until January 31st. (Orders will not be accepted after the shop close date.) Direct Order Link:
https://bsnteamsports.com/shop/WPBV8hBLzc

Congratulations to the November/December CHS Students of the Month. Senior, Kaitlyn Steinkamp, Junior, Clayton Schomaker, Sophomore, Olivia Jansen, and Freshman, Brianna Roper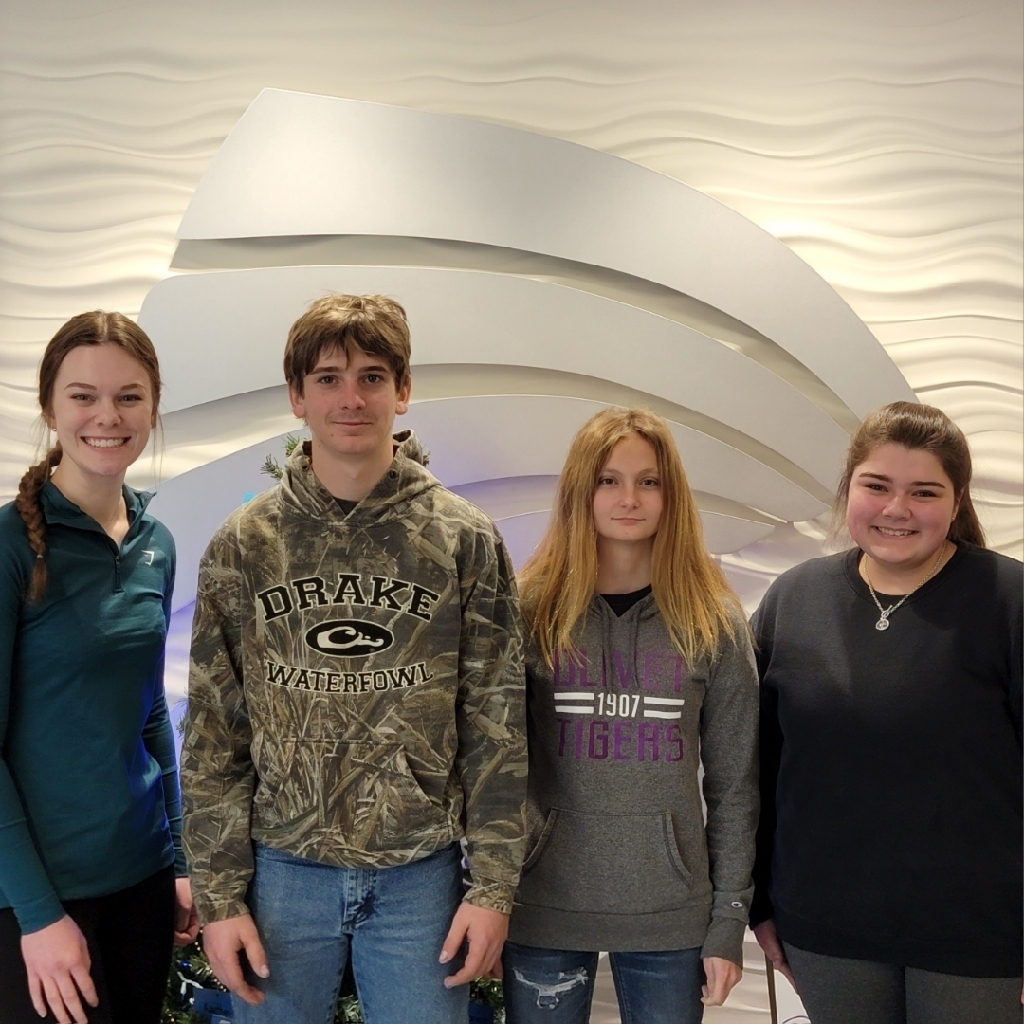 The JV/V boys basketball games scheduled for this evening at Carlyle High School have been cancelled (Friday, 12/23 Father McGivney @ Carlyle). A makeup date has not been set yet.

Due to inclement weather, the JV/V girls basketball games at Central this evening have been canceled. At this time a makeup date has not been set.

Please note the following change for the girls high school basketball games on Thursday, 12/15 at Carlyle HS (Wesclin @ Carlyle). This will be a varsity game only starting at 6:00 pm; we will not be playing any part of the JV game.
Greetings from Carlyle High School! It looks like its that time of year again…Semester Exams. The purpose of this letter is to share with you the exam schedule for your student(s). Semester exams will be on December 19 (8am-1:45pm), December 20 (8am-1:45pm) and December 21 (8am-11:05am). The schedule for the exams can be found on page 18 in the student handbook. All exams must be taken at the scheduled time or have permission from the administration prior to the exams. December 19-Exams- 8:00-1:45pm Dismissal-1:45pm- Bus- 3:00pm , December 20- Exams-8:00-1:45pm Dismissal-1:45pm- Bus- 3:00pm, December 21-Exams 8:00-11:05am Dismissal-11:05am- Bus- 3:00pm Students are expected to be at school the entire school day unless a parent signs them out, or when all of the student's exams are completed. Buses will run on the usual 3:00pm schedule. If a student does not want to wait for the bus, you or your student should make alternative transportation arrangements. Respectfully, Jered Weh, principal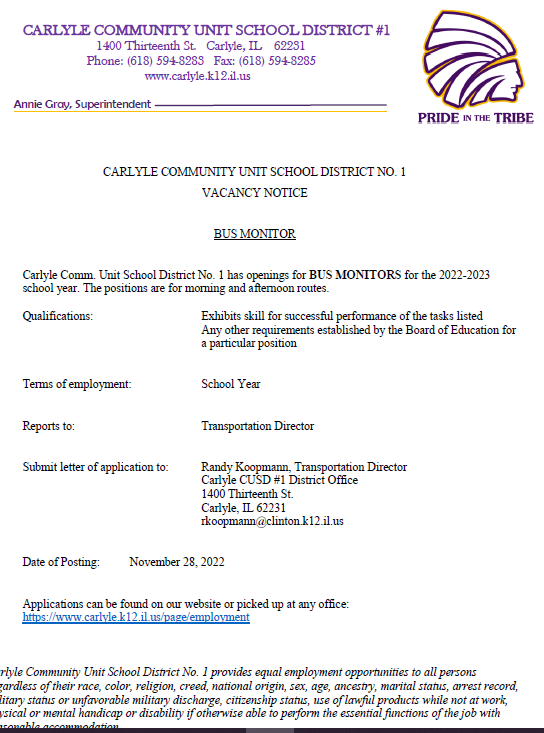 The JV/V girls basketball games this Thursday, 12/1 at Chester will be played at Chester Grade School. Due to Chester's low numbers, the JV game will only be 2 quarters.
Congratulations to Faith Weaver and Sydnee Smith. They have been named Honor Delegates to this year's Student Council state convention.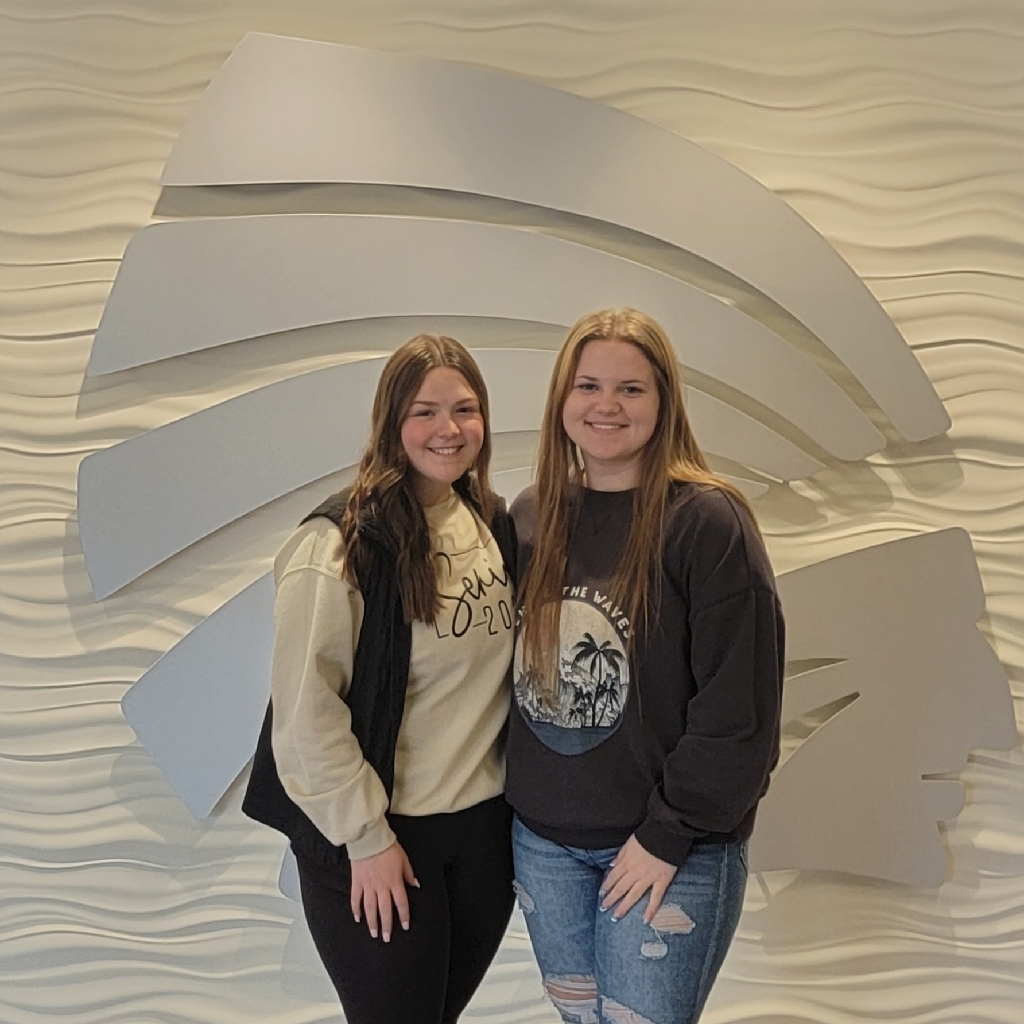 Congratulations to CHS Voice of Democracy essay contest winners. 1st- Kaylee Rambo, 2nd- Wyatt Diekemper, 3rd- Abigail Linton. Voice of Democracy Essay contest is sponsored by Carlyle VFW. Congratulations!!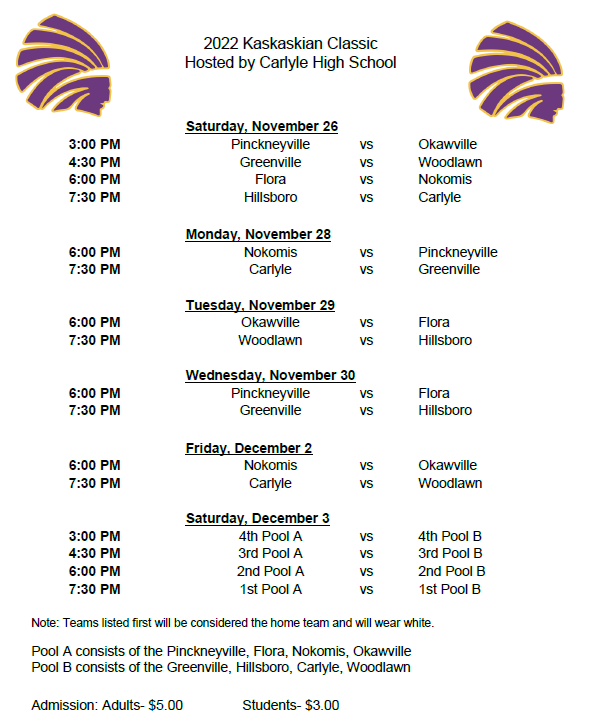 Students in CHS Life Skills class went to Central High School to tour The Common Grounds cafe run by Central's FLS program. They learned about different jobs at the cafe and even got to sample some drinks and snacks while socializing. Thank you Central FLS students and staff!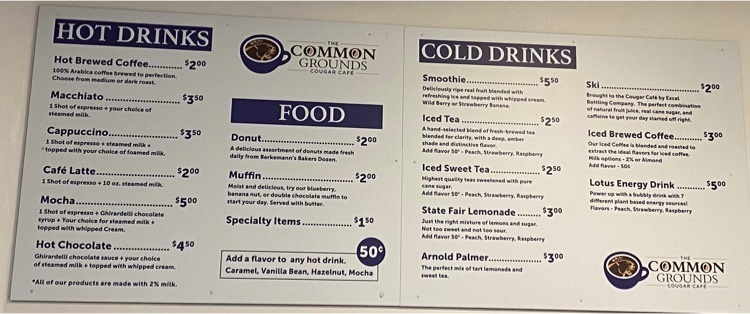 Come out and support the StuCo and enjoy some volleyball 🏐. Community members are welcome!