DONORS URGENTLY NEEDED HURRICANE IAN UPDATE: The Red Cross is sending hundreds of type O blood products to Florida to ensure blood remains available for patients in areas expected to be impacted by the storm. Sign up now at rcblood.org/3dKGB6i.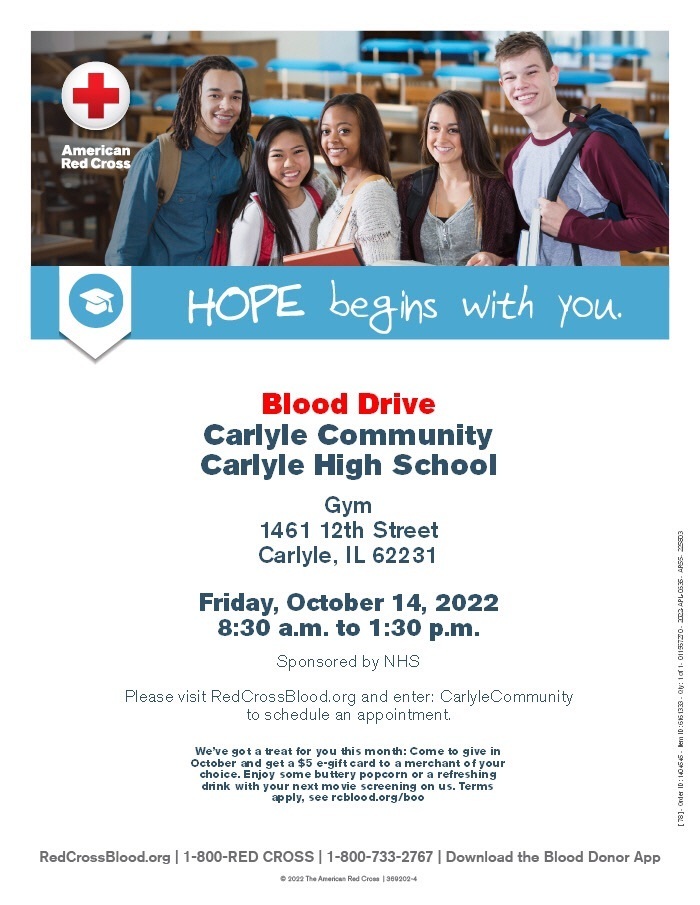 Do you own or manage a local business? Show your school spirit by inviting members of the CHS/CJHS Art Club to paint the windows of your business for homecoming week! If you are interested in participating in this fundraiser, please message the Carlyle Art Club Facebook page or email Miss Emily Minton at
eminton@clinton.k12.il.us
Homecoming tickets are on sale during lunches this week. $15 for one person $20 for a couple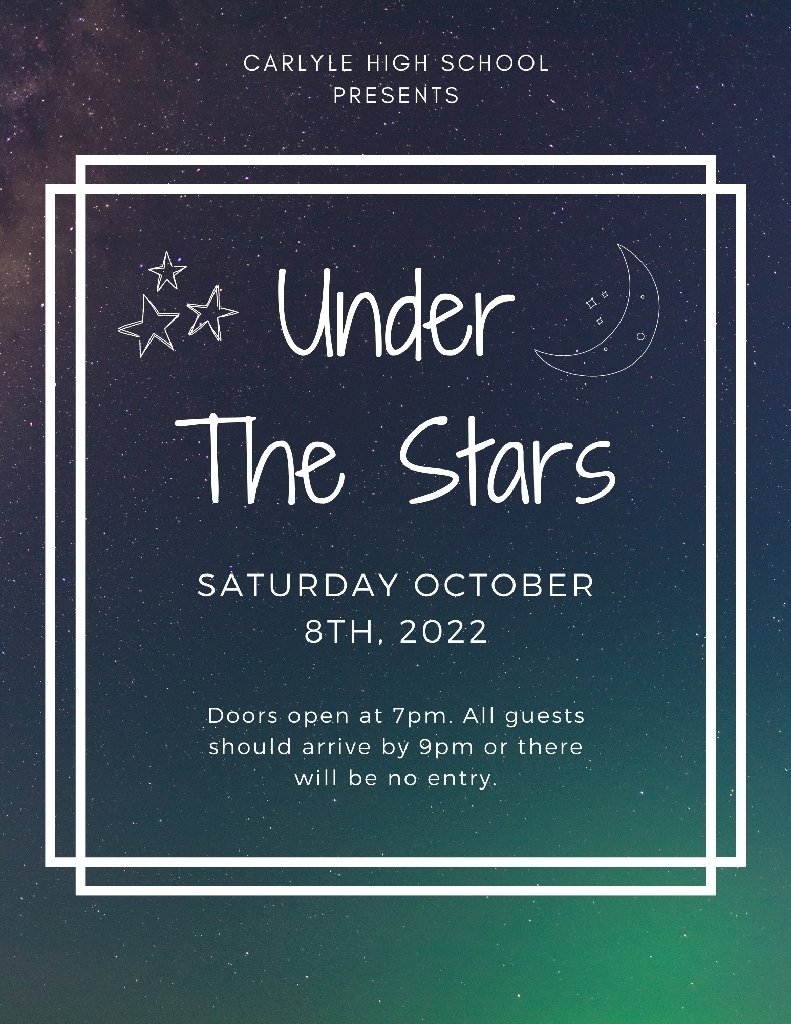 Spanish 4 and Life Skills students partnered up to make Tres Leches cake for Hispanic Heritage month. They had a blast working together over the last two days.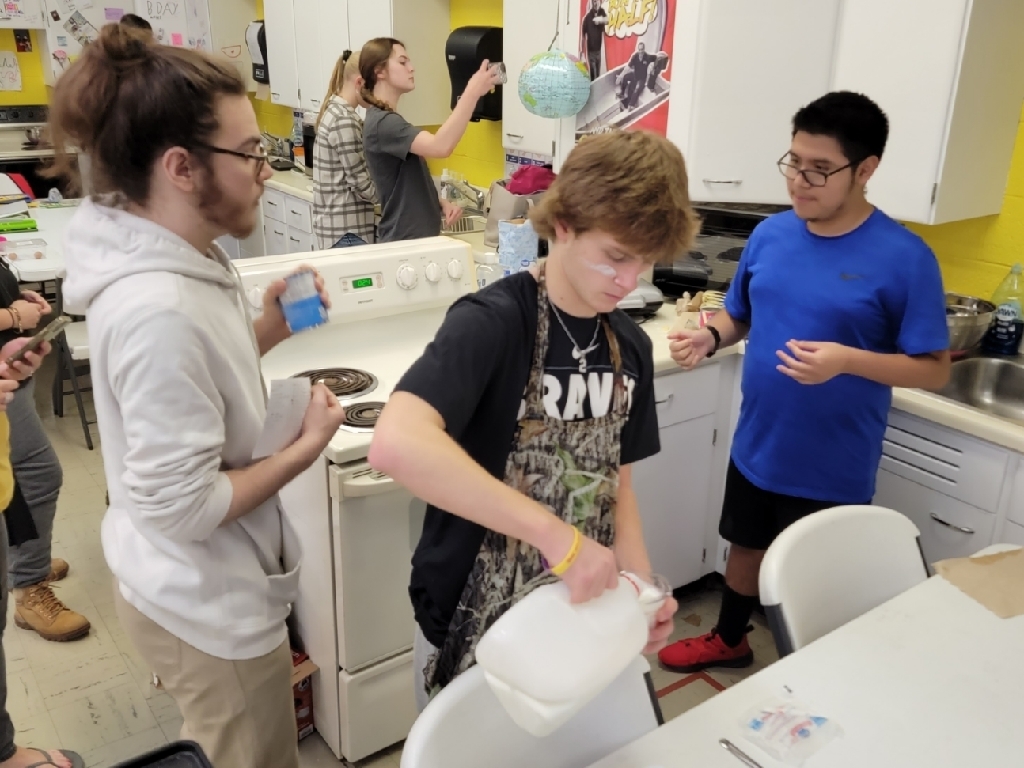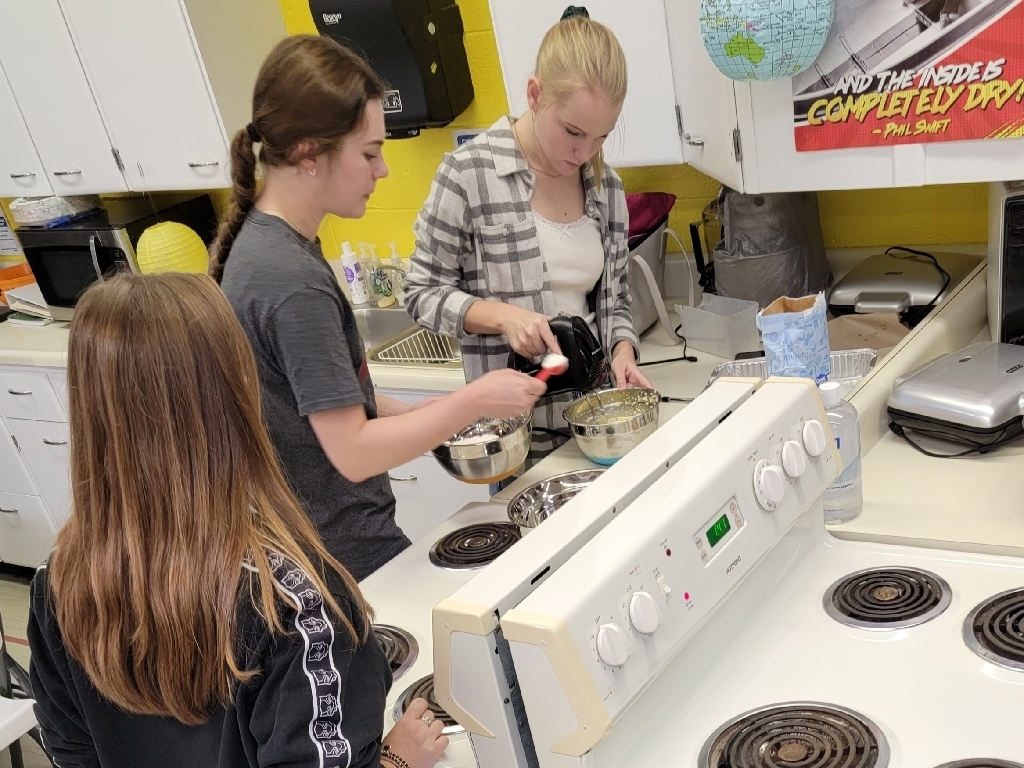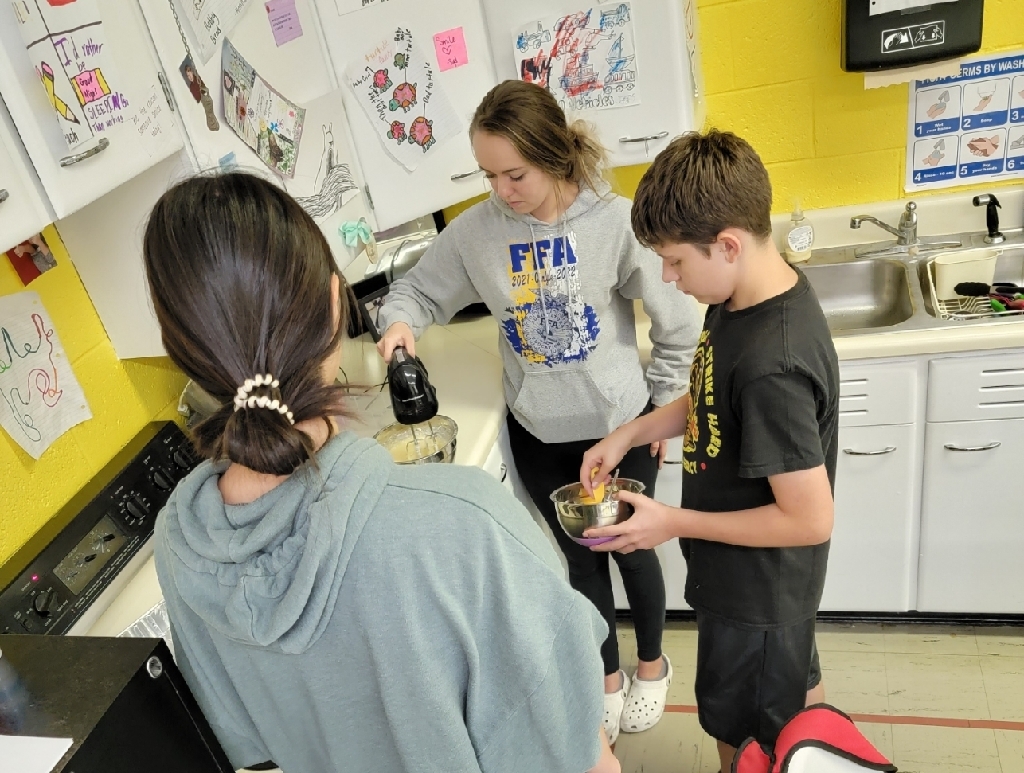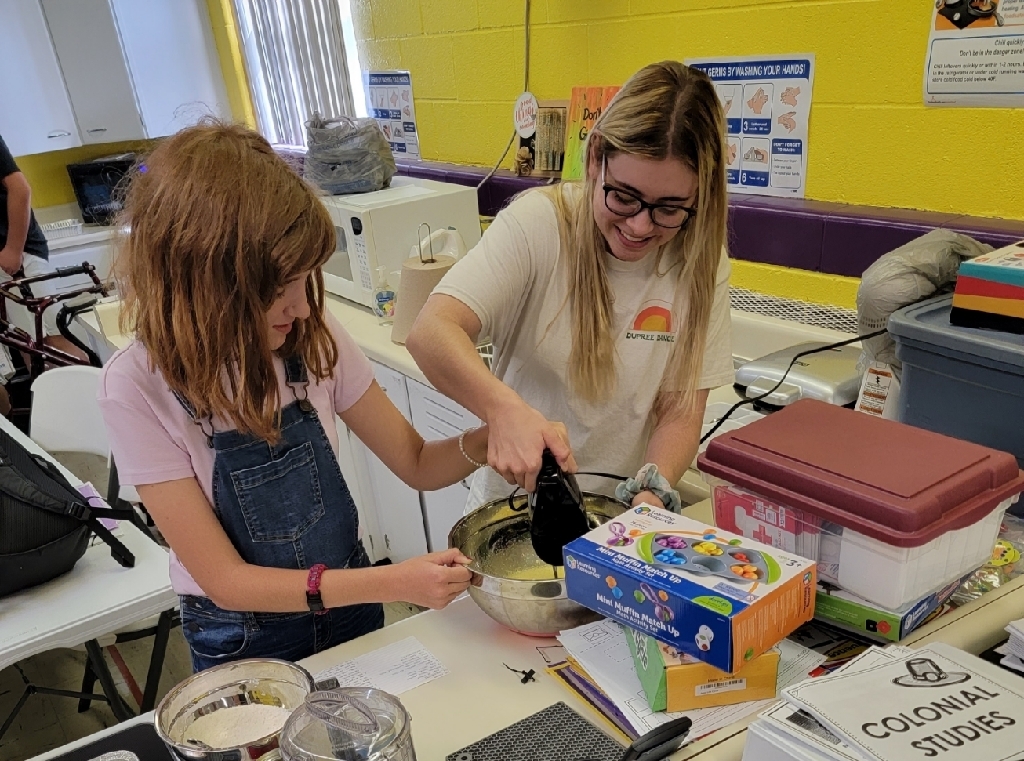 CHS Ag. Mechanics class, under the direction of Mr. Jacobs, are working hard on their new project- a 1954 IH Farmall Super MTA! Stay tuned…
The Carlyle and Central High School Life Skills programs are teaming up again to host the "Chance to Dance-Dance Party" for students with disabilities in Clinton and surrounding counties! Please see the attached informational letter, flyer, and donation form.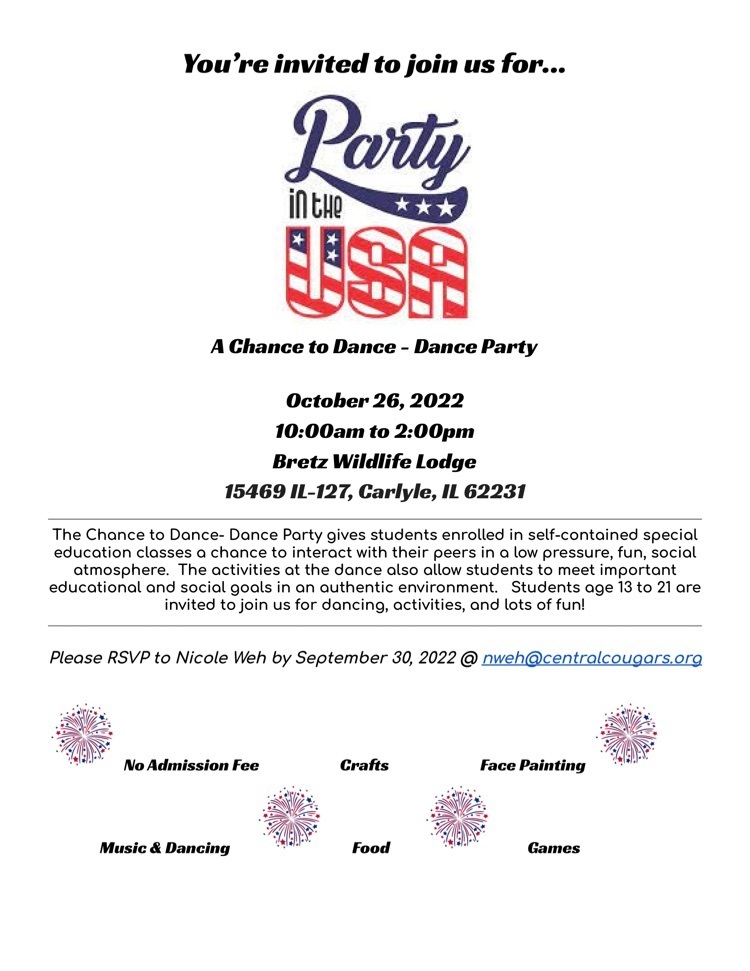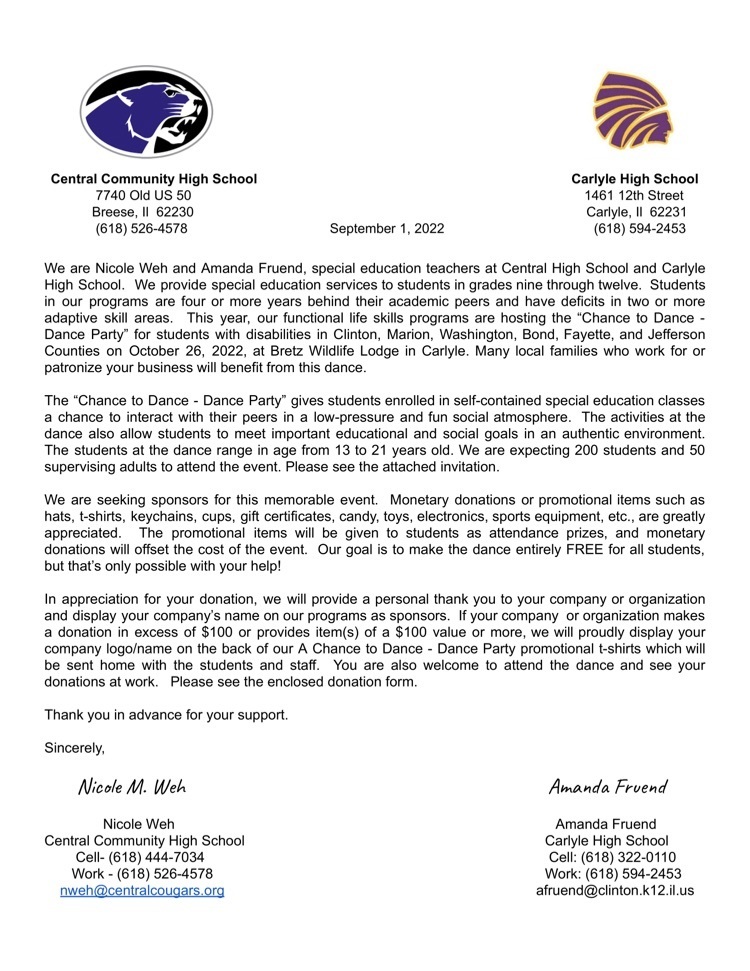 Carlyle High School Homecoming Events & Dates = Guest forms need to be turned in by September 29. = Court members will help with pork chop dinner. = Students only allowed to sign up for 3 homecoming games. = Sunday Oct. 9 11:00 - 1:00 clean up. - Parade Oct. 5 - 5:30 Line Up @ Grade School on Kane Street 6:10 Parade Starts - Leave starting at grade school, south to Fairfax, turn right at post office on 11th street to Kane street. - Cops leading, court in convertibles, underclassmen in golf carts, band, cheerleaders, HS & CJHS Athletes, any other HS club/organization welcome. Little tribes are invited as well. - Bonfire Oct. 5 - Donations - Greenville livestock: hot dogs. Carlyle PD: smores. Parents of Athletes will be cooking. Car smash --> 3 hits for $1. Money goes towards homecoming. Coach Mix handling punt, kick, pass. - Thursday Oct. 6 - Decorating gym and entry hall 3:15 - 9:00 - All students encouraged to help! Girls on court - 9:15pm to try on dresses on gym floor - Tickets - Sell from 9/22 - 9/30 - $15/each $20/couple Tickets delivered 10/7 during 1st hour. Will be sold during lunch periods in the foyer. - Homecoming Game 10/7 - All court members should be in attendance. Senior girls wear outfits representing fall sports - bring father to escort during halftime. Little tribe helping during halftime. - Homecoming 10/8 - Theme Under the Stars Dance 7-11pm Court must be in the gym by 8:00. Rest of students by 9:00. 16 little tribe kids lead underclassmen court into the gym. 9:45pm guest allowed in for coronation 10:00pm coronation.

With the projected heat tomorrow, the varsity soccer game scheduled for Tuesday, September 20th EAWR @ Carlyle will start 45 minutes later. The start time will be 5:15 pm. Please make this change to your schedule.

Due to technical issues with the Pixellot cameras, tonight's Carlyle vs Red Bud varsity football game may not be broadcast through the NFHS Network.
The Life Skills class at CHS would like to say a big thank you to the nice gentleman who offered to purchase drinks for us while we were on a walk. Your kindness and generosity are appreciated and the kids loved the refreshing treat. Thank you!
Your Carlyle Lady Indians Tournament CHAMPIONS!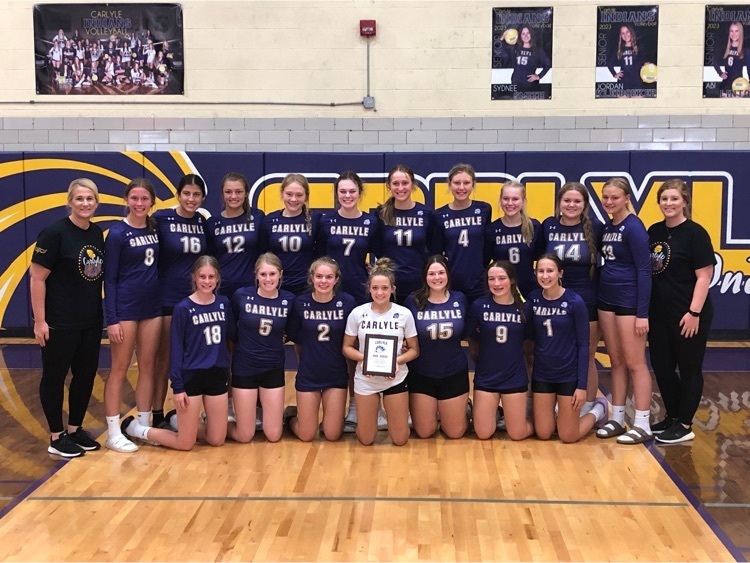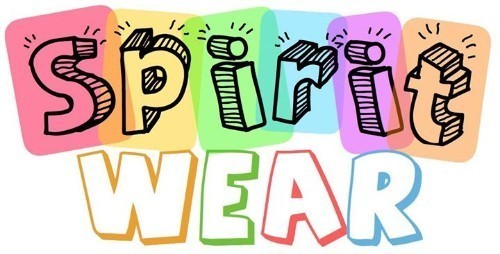 We had a great turnout for our first FCA meeting of the year.  Food, Fun and Fellowship!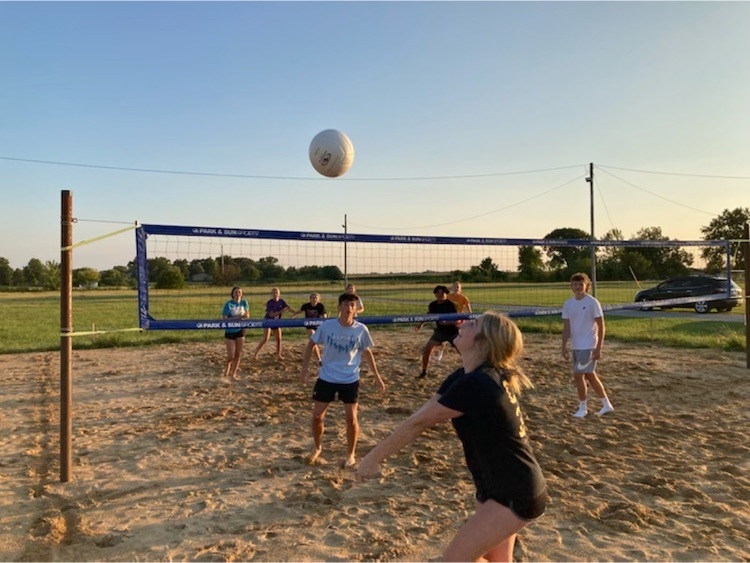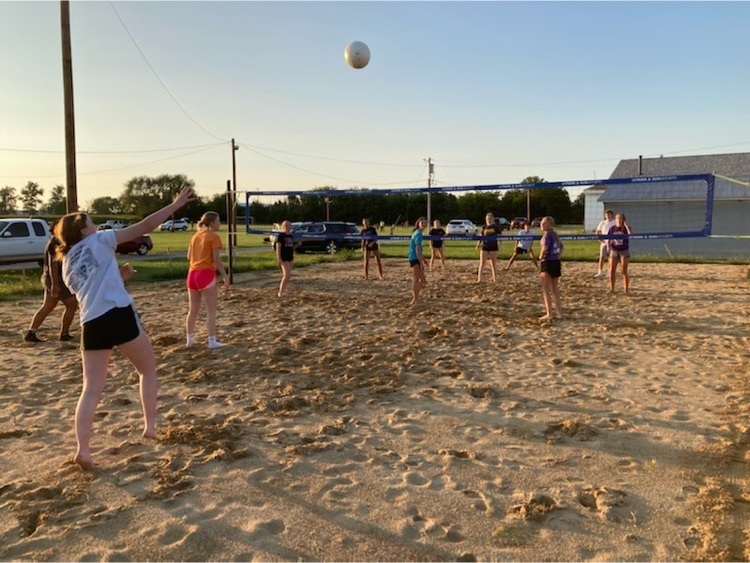 We have added the following underclass football game to our schedule. This opportunity just came about due to Salem's underclass football opponent for Tuesday, September 6th not being able to play. Please add the following to your football schedule ...... Tuesday, September 6th Carlyle @ Salem 6:00 pm kickoff (bus time 4:20 pm)
Tonight's (8/29) Freshmen/Sophomore Football game vs. Nashville is canceled.
Picture Day tomorrow (8/18) for Carlyle High School grades 9-11 and Friday (8/19) for Seniors!
August Important Dates : August 18, 2022 - 7:15am FFA LT Meeting August 23, 2022 - 10:56-11:22am Can Do U Day August 24, 2022 – 2:20 PM KC Dual Credit Registration CHS Cafeteria August 24, 2022 – 6:30pm FFA Meeting & CookOut August 26, 2022 – leave _____ FFA Horse Judging CDE