The varsity baseball and varsity softball games scheduled for today Carlyle @ Woodlawn have been cancelled due to wet field conditions. Softball will practice inside after school until 4:15 pm and baseball will practice inside at 4:15 pm. We have added Varsity Baseball and Softball games to the schedule for Friday, March 25th at New Athens at 4:30 pm.

The Varsity Baseball and Softball games (Carlyle @ New Athens) have been cancelled today due to wet field conditions. Baseball will practice inside after school until 4:30 pm and softball will practice inside from 4:15 - 5 pm.

The JV Baseball game scheduled for today Carlyle at Mater Dei has been cancelled due to wet field conditions. The Carlyle Baseball team will practice inside today from 4:15 pm to 6:00 pm.

The JV and Varsity baseball games scheduled for today Carlyle at Altamont have been canceled. There will not be any baseball practice today.
Students in Life Skills class are hard at work volunteering at the Carlyle Christian Church Outreach Center. The students will be volunteering their time twice a week throughout the school year to help sort and organize donations.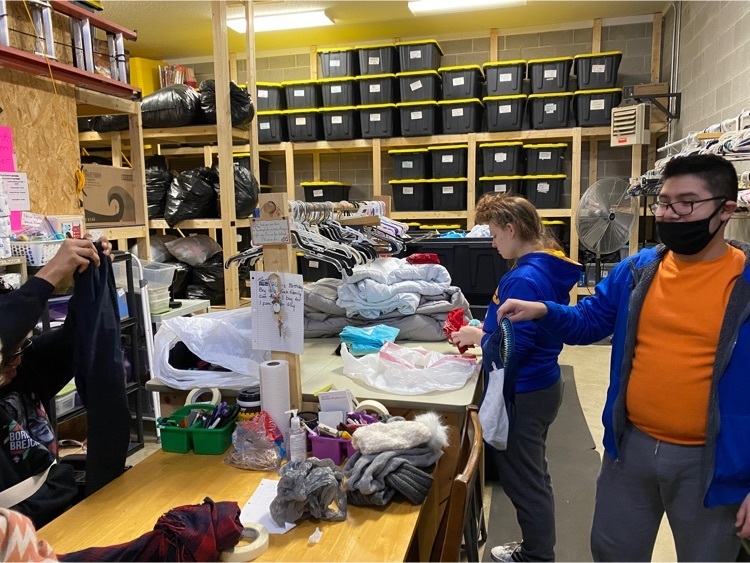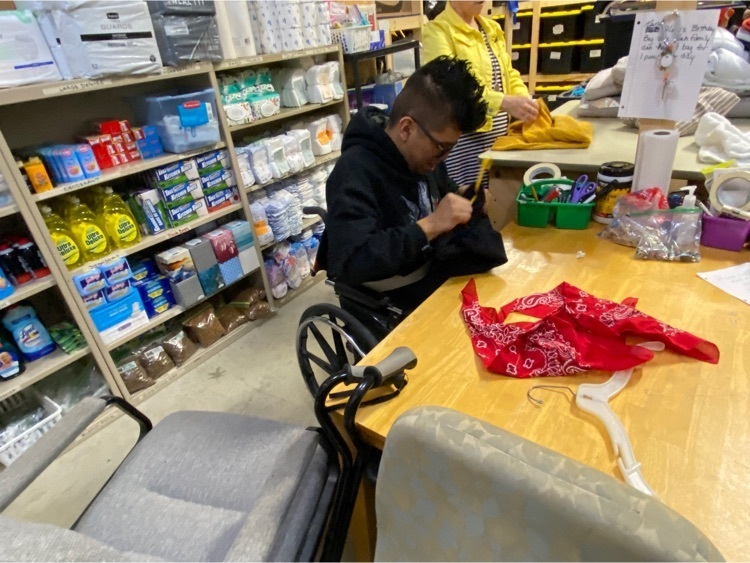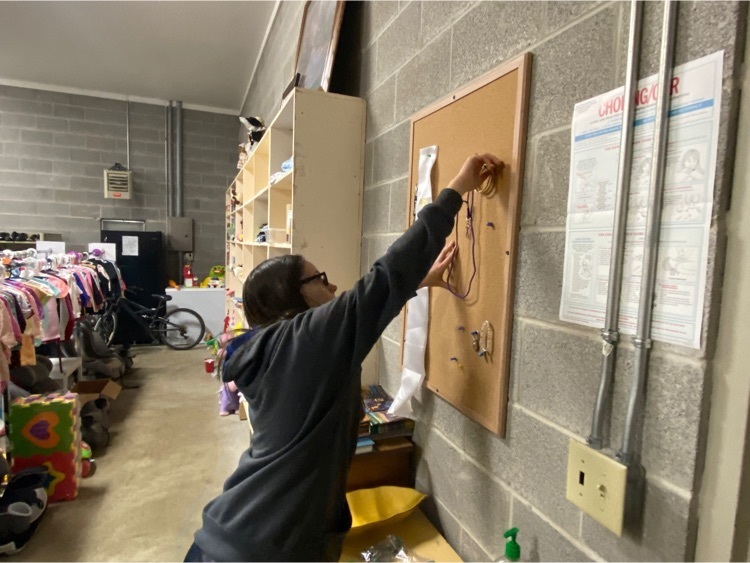 This message is being sent on behalf of the Carlyle High School Parent Boosters. It is that time of year again to start thinking about Post Prom. Post Prom will be held at the Carlyle Junior High School on the weekend of April 30th and May 1st from 11:00pm until around 5:00am. Ticket sales for Post Prom will begin on Monday, April 11th and end on Wednesday, April 13th. These are the ONLY 3 days that tickets will be sold. Ticket cost for Post prom is $5 per person. All juniors and seniors are welcome to attend, even if they don't attend the actual prom earlier in the evening. We are still in need of parents to volunteer to help make this a success. Students will be coming home with a parent letter, early next week, with information about how to volunteer or donate to this event. Attached to this letter will be the permission slip. The post prom permission slip is a separate form from the prom dance permission slip. Each event will have a separate form. Guests will also need a permission slip to attend. No student will be admitted to the post prom without a permission slip! These slips are due by April 22nd and can be turned in at ticket sales or to the CHS office. Parents, please read the rules on the permission slip carefully. Thank you and have a wonderful evening!

The varsity baseball and varsity softball games today at Carlyle HS versus Odin have been canceled due to wet field conditions. Baseball will practice at 3 pm and Softball will not practice today.
Carlyle FFA donated $350 to Carlyle in Bloom. The chapter donated from the proceeds from the FFA Week Kiss a Pig and gift card basket donations. Thank you Carlyle in Bloom volunteers for the beautiful arrangements around town and flower pots that beautify our FFA Plot on Rt 127! #carlyleinbloom
Carlyle KC Breakfast this Sunday, March 20th, benefits Post Prom. Breakfast is served from 8 - noon. Enjoy a good meal and support our kids!
Beautiful afternoon..,to come out and cheer your Lady Indians to victory! Let's go Indians!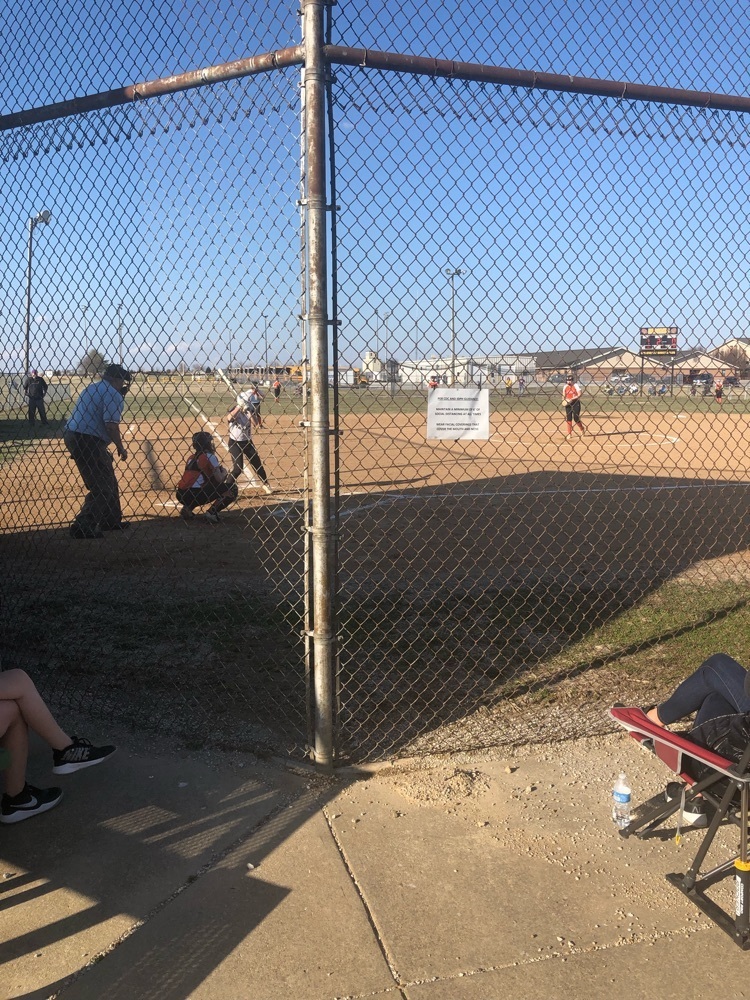 Carlyle High School is in need of a Sub Custodian. If you know anyone that is interested, please have them contact the high school. We are also still taking applications for bus drivers and a speech pathologist. All of this information can be found on our website at
https://www.carlyle.k12.il.us/page/employment
Students in Statistics class estimate the proportion of Hershey kisses that land flat when tossed. Then they created a 95% confidence interval using their proportion. We are 95% confident that the interval from .2428 to .5172 captures the true proportion of all Hershey kisses that will land flat when tossed.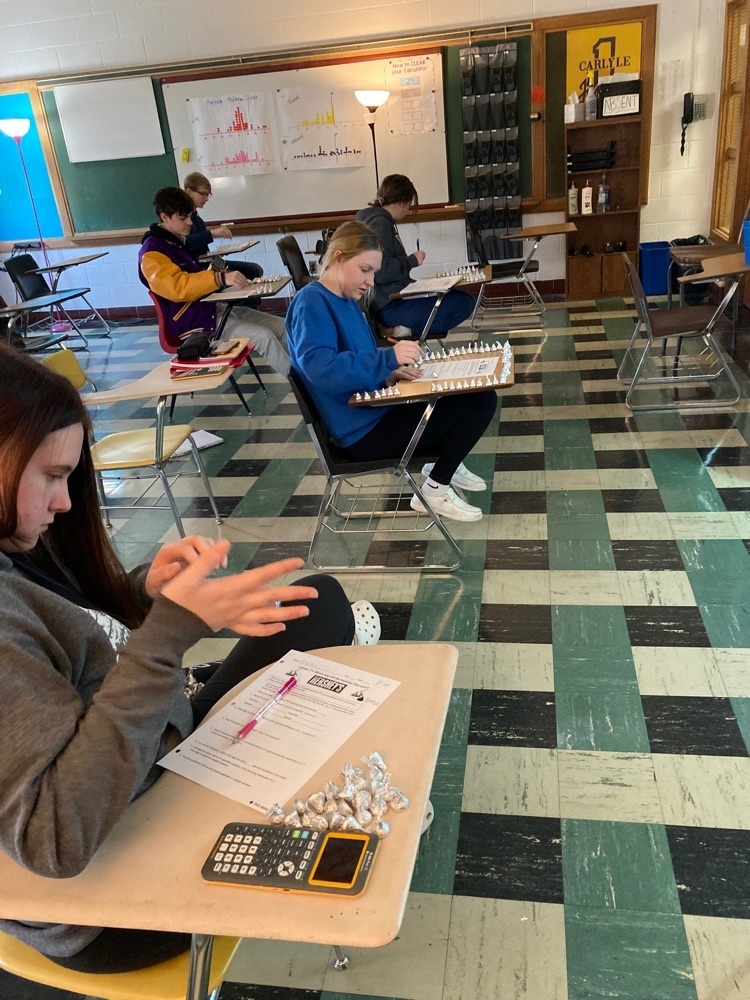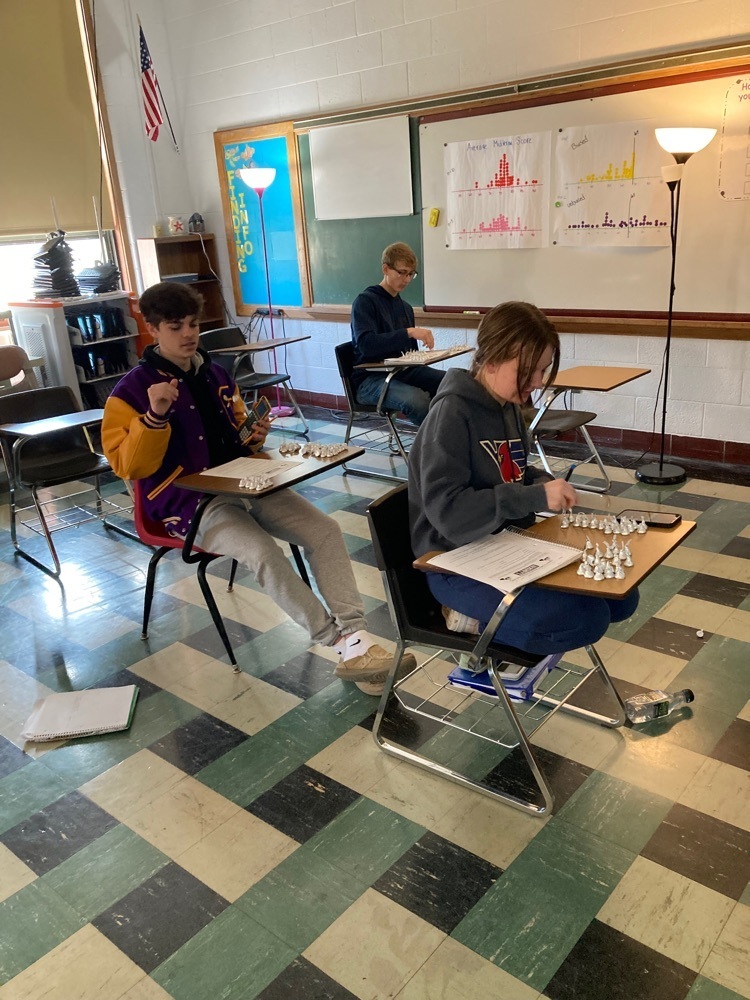 There will be a football meeting this Friday after school at 3:30 pm for any current 8th grade student and freshman through junior students that are interested in playing football in the fall 2022 season at Carlyle High School. Head Coach Wolf will be in the Carlyle HS cafeteria this Friday at 3:30 pm to meet with those interested student-athletes. 
If your looking for a meal tomorrow, March 1, please think about supporting our schools and our kids. Caring4Carlyle is a wonderful program that supports our students!!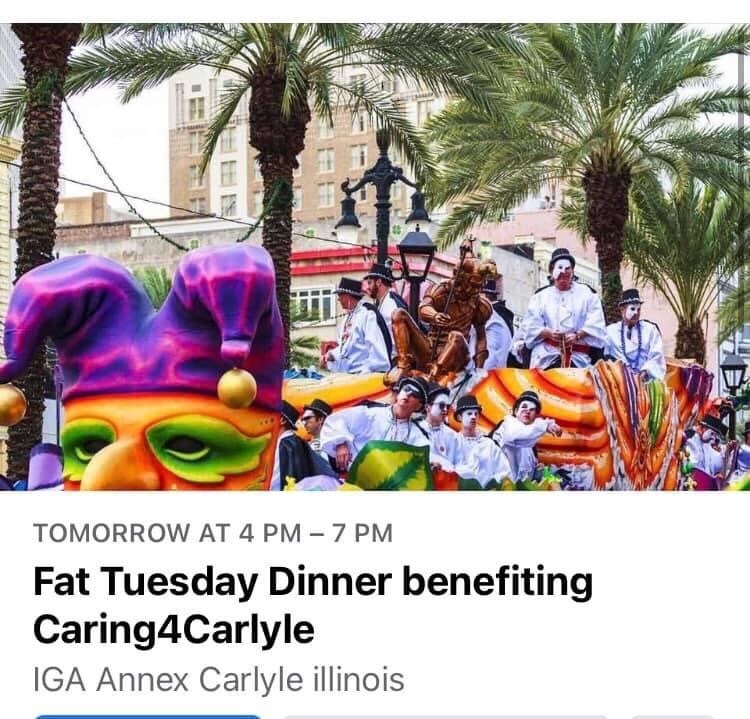 Five seniors visit the National Farm Machinery Show with Mr. Jacobs. Stanley Adams, Mason Danback, Chase Dascotte, Lukas Ellis, and Chase Sorenson also visited the Louisville Slugger Museum and Factory while in Louisville, Kentucky.
Intro to Journalism and Writing for Publications students attend the 71st annual Southern Illinois School Press Association Winter Conference on Feb. 23 at SIUC. The students attended workshops and participated in the on-site contests.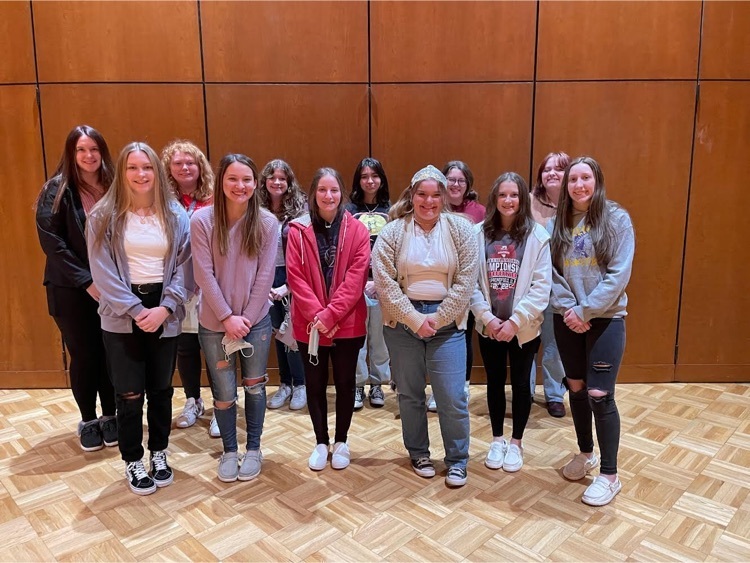 Carlyle High School spring sports information for student athletes. Athletes must have a current IHSA physical on file in the high school office. Athletes need to register on the 8to18 website for the sport he/she is playing. Baseball practice will begin on Monday, February 28th right after school in the gym. Softball practice will begin on Tuesday, March 1st right after school in the gym. Track will have a meeting on Monday, February 28th at 6:30 pm in the CHS cafeteria. The first Track practice will be Tuesday, March 1st after school.
Regional Championship Time! Let's Go INDIANS!!!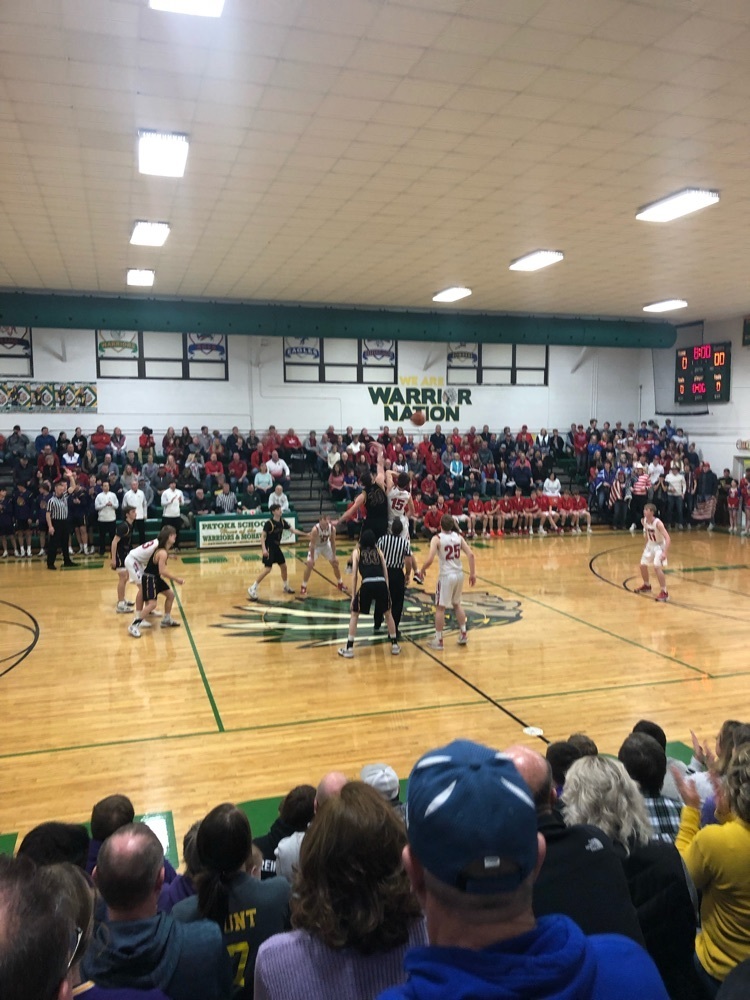 The regional championship game will be played at Patoka tonight. 3-point shooting competition at 5:30 pm and game at 7:00 pm. Please take your time entering from the parking lot as it is still a little slick.

The Bunker Hill girls basketball sectional is on for this evening. The 3-point shooting showdown begins at 5:30 pm and the championship game will begin at 7 pm. Best of luck to Ella and Raelyn who will be competing in the 3-point showdown.